Let's address the elephant in the room – How much does it cost to develop an app in 2017?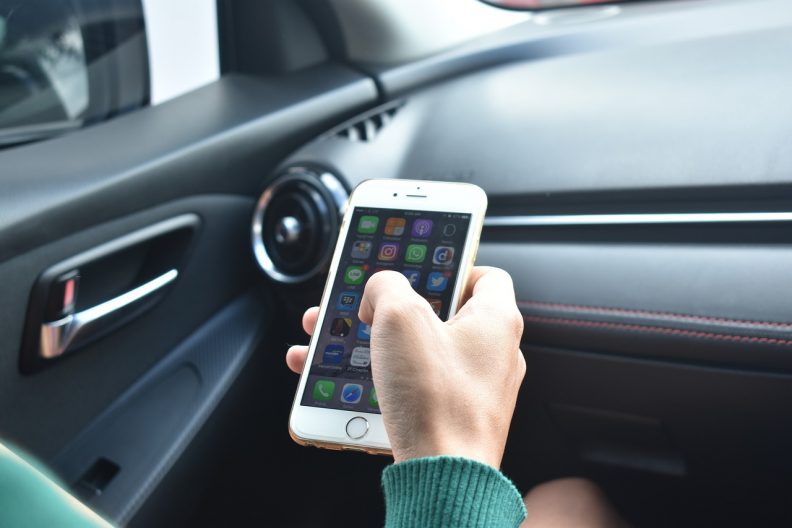 With billions of smartphone users across the world spending a humongous share of their day interacting with the device, every business is trying to get into the fertile land of mobile apps to engage with their customers. No wonder the number of apps in the app stores has skyrocketed to around 5 million. While every business big or small wants to get into the mobile platform, most aren't sure of the investments they will have to make for a viable mobile app.
How much does mobile app development cost?
This is a question that bothers most enterprises which want to leverage the mobile platform to engage with their customers. Recently, Clutch a B2B research firm, did an extensive survey to find out the answer straight from the horse's mouth.
Clutch surveyed 102 app development companies across the world, covering countries like North America, Eastern Europe, India, Latin America, Russia etc. to find out the average cost of mobile app development around the globe.
A standard app development process will consist of the following steps:
Discovery/Pre-Research Stage
Design Stage
Development Stage
Testing and Deployment Stage
Marketing Stage
The app development cost is spread across each of these phases. The survey decodes the tentative investments during each of these phases and thus the approximate cost of mobile app development around the world.
App Discovery/Pre-Research stage:
The discovery or the pre-research phase is meant to clarify all the required details about the project. The process followed by app development companies to understand the client requirements during this phase differs from one enterprise to another.
According to the Clutch survey, the app discovery and pre-research phase can cost a minimum of $5000.
Image Source: Clutch.co
At Robosoft, during the discovery phase, we make sure that we work with the client's team to understand the scope of work, dependencies, goals and Key Performance Indicators (KPIs).
Based on documentation of goals and requirements, we provide an estimate for the work required to implement their mobile product.
After the documentation is done, we follow some other steps to ensure that we have all the information required to look at the client's requirement holistically. One of the steps we follow is –
In-depth requirement analysis:
Once the contract is signed, we create in-depth user stories and flow diagrams for each functionality the team will implement. E.g. when we created McDelivery app for McDonald's, our team spent time on the actual store to understand users' behaviour patterns. We derived insights like people often upgraded to a meal option at the counter, generally at the last-minute on the billing counter. This insight highlighted the need to create a digital experience that replicated this action digitally by converting items in the cart to a meal.
Most app development companies have a minimum project size. According to the survey, nearly 30% of app development firms always require a minimum project size, while 60% require one depending on the client. A minimum project size ensures that the partnership adds value to the business of both the parties.
"We have a minimum project size because we believe apps need to solve business problems effectively and maintain quality standards to engage users better," – Nikunj Sanghvi, U.S. Sales and business development head, Robosoft Technologies.
Image Source: Clutch.co
The app design and development phase
Before the coding of the app begins, most mobile app development firms go through a design phase. It is important to understand how the app will appear and function before the development work begins, at this stage a wireframe, visual design and UX/UI design is created for the app.
At Robosoft after the detailed documentation of the project requirements are done, we move to the design phase where our team creates wireframes, prototypes, and high-fidelity design comps to share with our clients. During this phase we use the consumer insights from the pre-research stage and implement them in the UX/UI design to ensure that the app is not just functional but also offers a delightful experience to the end user.
For example, when we created an app for Jabong – a leading fashion e-commerce brand, we worked on the insight that fashion magazines have been a source of inspiration for many of us. They cue style, latest trends and have a distinct look. So, we created the look & feel of a typical fashion magazine for an e-commerce app. Our approach was anything but conventional. The result: the Jabong app stands out from the clutter with a fresh, bold look.
Similarly, while building YES Bank's mobile app, YES Mobile 2.0, our first step was to understand specific user journeys and keeping a note of all the things that would simplify their interaction with the app. With an innovative, easy to navigate and customisable UI, YES Mobile 2.0 is one of the most user-friendly banking apps available today.
The cost incurred during the design phase depends on the size and complexity of the project. Since each screen of the app requires its own design; the cost of the project depends on the number of screens which need to be developed. According to the Clutch survey, most projects require an average of 11-20 screens.
Image Source: Clutch.co
Once the design is finalised, the development phase starts. At Robosoft, after proposed functionalities and designs are approved by the client, our developers create high-quality code, module by module.
The app development cost is also determined by the type of app – Native or Hybrid being developed and the complexity of the features that are being added to the app. According to the survey, simple features like push notifications, user ratings and reviews, and user login, tend to be cheaper. More complex features, such as payment systems, web portals, and integration with native features, increase your project's final cost. However, the intricacy of these features differs from project to project and so does the cost. Therefore, it is not possible to assign a set price for any feature since it will differ according to the project requirements.
"Take Facebook as an example, they have a bunch of push notifications, and by clicking on every push notification, you are transferred to a particular place. The more complex logic you have [with a feature], the more expensive the development will be." –Dmitry Dobritskiy, CEO and Co-Founder, Mind Studios.
App testing, deployment and maintenance stage:
After the app is developed, it is important to test it thoroughly to ensure that it is ready to be launched. It is one of the most critical steps of the app development process to certain that the end-product delivered to the client is of the highest quality. A detailed and in-depth testing process is vital to make sure that there are minimal glitches or lags on the app.
"It is increasingly important for an app to be well-designed and executed to stand out in app stores, users want an app to function in a certain way, not to have any glitches or too much lag." – Nikunj Sanghvi.
The cost of app testing and deployment depends on the quality and the depth of the testing that is done by the app developer before the release of the app.
Image Source: Clutch.co
At Robosoft, we follow the below process to make sure that thorough testing of the app is done and the end-product doesn't have any issues and is bug-free.
Quality Analysis
We use rigorous end-to-end testing to ensure everything has been implemented successfully, and perform regression testing, performance testing, and everything in between.
Production release
We use application release automation and continuous integration tools to ensure that the release management cycle goes as planned and that the application is launched bug-free.
Thorough documentation
We produce in-depth release notes, flow diagrams and API documentation for each line of code written, ensuring that any developer can quickly get up to speed with our work.
Post-release monitoring
Once the application is launched to production, we do sanity testing to make sure everything works as expected, monitoring the vital signs of your app as it is being used by real users.
After an app is launched, it needs regular updates to function seamlessly on the latest operating systems.
According to Clutch, it is important to continue to invest in your app long after deployment.
The survey reveals that at an average, the cost of app maintenance can fall between $5000-$10,000 or more depending upon the scale of updates and maintenance that is being done.
Image Source: Clutch.co
At Robosoft, we make sure that we fully support our clients even after app deployment. After the app is deployed we ensure that we help our clients through an ongoing support, for instance, if our client's need any additional technical support such as troubleshooting, mobile app monitoring and bug fixes – or if they wish to develop additional features and functionalities – we assist them with all of these requirements.
App marketing:
Image Source: Clutch.co
According to the industry metrics, even though time spent on mobile apps has increased by 69% as compared to last year, there are very few apps which get the share of users' attention. Majority of apps do not get discovered. The ones which do get discovered and downloaded garner pitiable engagement rate. 77% of users never use an app again 72 hours after installing. Time spent on apps is also low with 34.1% of mobile app engagements lasting less than one minute. Therefore, it is not enough to develop an awesome app, having a robust marketing strategy is also critical to the success of an app.
In this article on 5 Go-To-Market Strategies for Successful Mobile Apps, Nikunj talks about factors to consider while developing a go-to-market strategy for apps. According to him –
'' While there is no guarantee of success in the mobile app business, the chances of success can be increased by optimising the go-to-market strategy.''
Find out more about our App development process here.
In Conclusion:
Image Source: Clutch.co
When it comes to app development, it is important to set realistic expectations. Most enterprises want their apps to be best-in-class or at par with the likes of Uber. However, very few understand the time, research and investment that go into building such an app.
As rightly put by Nikunj – "Many businesses walk in thinking that an app can be built for $25,000 – $50,000. There are very simple, trivial apps that can be built for that range. But, more often, for a typical e-commerce company or a media and entertainment company, the apps are not going to be simple, trivial, or stand-alone. Every brand should want to have a solution that is distinct from the competition and consistent with their branding."
It is essential to do due diligence before investing in app development. Doing a thorough research will help in:
Understanding the market the industry standards
Determining and setting app goals
Evaluating the investment required to build an app
Choosing the right app development partner
An app development firm will not just work on the development of the app but will partner with the business throughout the ideation, development, maintenance and marketing phases as well. Therefore, it is important to find the one perfect for your business.
App development is not a sprint but a marathon and to be successful every factor whether it is research, investments, app development partner or marketing, plays a critical role.