$cat_id = get_cat_ID ( 'Openings' ); echo $cat_id ?>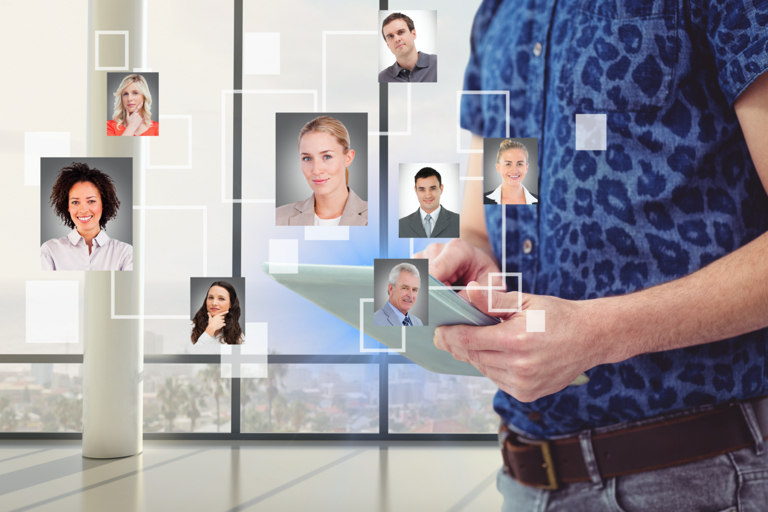 Is it possible to have a recruitment process that exclusively relies on technology and eliminates human intervention, even though the objective is to identify and hire suitable human talent? The notion of such a system may seem paradoxical!
There is a widespread belief that artificial intelligence (AI) is set to replace human labor. However, a recent report suggests that AI generates more employment opportunities than it eliminates. Instead of being a substitute for recruiters, AI, and machine learning technologies are emerging as valuable tools to enhance the efficiency and effectiveness of talent acquisition.
In recent times, technology has contributed significantly to streamlining the recruitment and hiring process, making it more efficient and cost-effective. Today's recruitment landscape includes sourcing, screening, and pre-employment testing of job applicants based on the hiring manager's specifications, thereby reducing recruiters' workload.
AI and machine learning are transforming workplaces and commercial procedures by enhancing consumer insights and enabling HR applications such as recruitment. Nonetheless, it is essential to note that technology can only augment human resources and is not intended to replace them.
Data-driven recruitment and how to humanize it
Although AI has certainly streamlined many aspects of the recruitment sector, it has not yet been able to replace human recruiters entirely, as is the case in certain other industries such as telemarketing or retail sales.
One might wonder why this is the case, given that recruitment automation can produce precise results by effectively screening the right candidates, saving recruiters up to 23 hours for a single hire. Moreover, it can help companies achieve a 4% increase in revenue per employee and reduce turnover by as much as 35%.
However, hiring a candidate for a company involves much more than just relying on machine-based screening and automation. It requires a human real human-to-human connection, building rapport with candidates, and ensuring a positive candidate experience. This human element remains crucial to the recruitment process globally. Even in today's business and data-driven world, human emotions and sentiments continue to play a major role in the success of recruiting and hiring the right candidates, and the overall human resources management.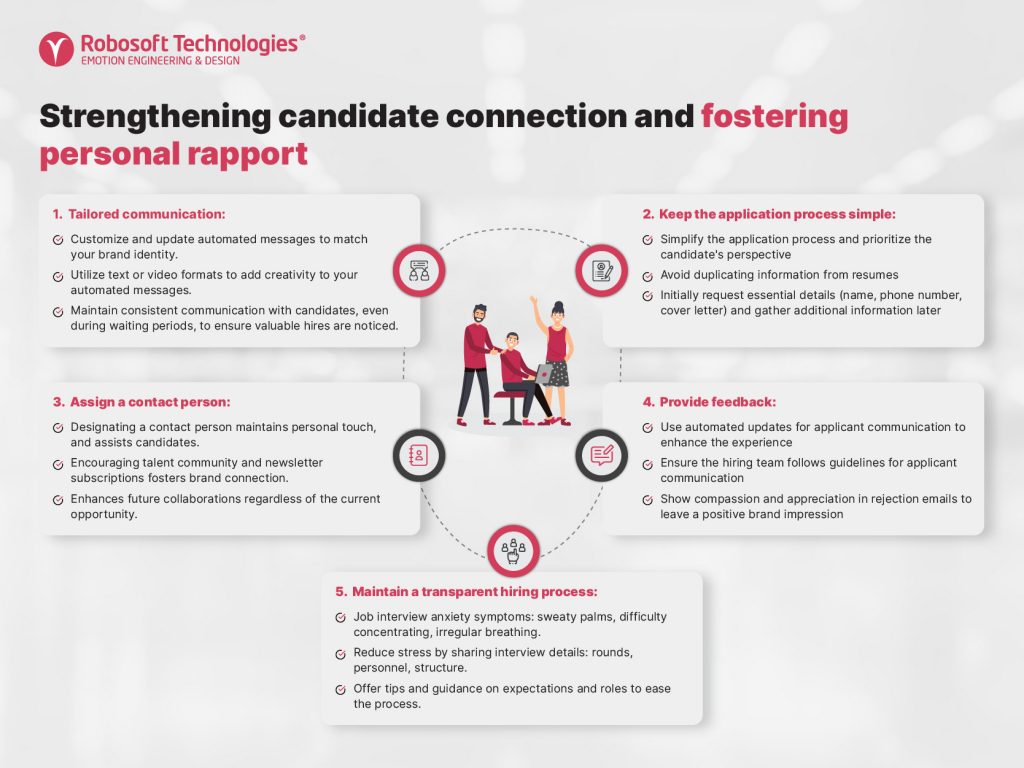 How to balance humans and technology when recruiting job candidates
#1 Recognize the limits of technology
Despite the significant progress in the development of Artificial Intelligence (AI) and other technological advancements, certain weaknesses and potential errors still exist. It is crucial to acknowledge that digital solutions are not a panacea for all problems, and overreliance on technology can lead to undesirable outcomes.
For instance, research has revealed that AI-based screening programs for candidate selection can be prone to bias, resulting in distorted outcomes. In this context, employers and HR departments must make informed decisions while selecting and implementing AI-based tools. It is vital to understand that no digital solution is completely immune to potential risks and vulnerabilities. Therefore, it is essential to have skilled personnel available to oversee the proper functioning of digital tools.
#2 Play to your strengths
To attain equilibrium between technology and human interaction, it is imperative to recognize and leverage the strengths of both.
Technology excels in automating repetitive tasks and sifting through voluminous data. For instance, it can be utilized for scheduling calls or screening candidates based on specific keywords, resulting in accelerated hiring procedures and diminished costs.
However, for establishing a connection with potential candidates, human intervention is indispensable. By employing technology proficiently, recruiters and HR personnel can be relieved from mundane tasks, enabling them to concentrate on more valuable, interpersonal responsibilities such as engaging in one-on-one conversations with desirable candidates.
#3 Look for collaboration as well as compartmentalization
Ensuring a harmonious balance between technological and human decision-making may entail maintaining a clear distinction between the two. To this end, employers ought to explore methods of enabling human-technology partnerships.
One promising avenue for such collaborations is social media, where recruiters can capitalize on the unique strengths of both individuals and machines. While algorithms can facilitate the targeted dissemination of job postings, it can also be advantageous to encourage current employees to share employment opportunities and positive experiences with the organization on their personal social media platforms. In this way, recruiters can infuse a human element into the digital sphere.
#4 Make the candidate experience a high priority
To strike the right balance between digital tools and human recruiters, it is essential to understand the preferences of job candidates and cater to their needs accordingly. While most candidates are accustomed to some degree of automation, they also desire human interactions and connections during the application process.
Prompt responses are critical in attracting and retaining candidates, and delays in response time can result in a loss of interest. While automation can help expedite the process, it is important to have a person available to reach out to candidates, express interest, and address any concerns they may have.
The hiring process plays a significant role in determining whether candidates accept a job offer or not, thus it is imperative to provide them with the best possible experience. Seeking input and feedback from experienced recruiters can help identify the most effective digital and personal techniques to employ.

Conclusion
The process of hiring goes beyond simply filling open positions. It involves finding individuals who possess the requisite skill set and are compatible with the organizational culture. In fact, while interacting with candidates, the recruiter is demonstrating the company culture and hence it is extremely crucial that the human element is leveraged at its best there. Despite the advancements made in AI, recruitment remains an industry that requires human input to ensure successful hiring outcomes. While technology can certainly be advantageous, we mustn't overlook the significance of human intervention in the recruitment process. To achieve optimal results, it is prudent to utilize both human and technological resources.