$cat_id = get_cat_ID ( 'Openings' ); echo $cat_id ?>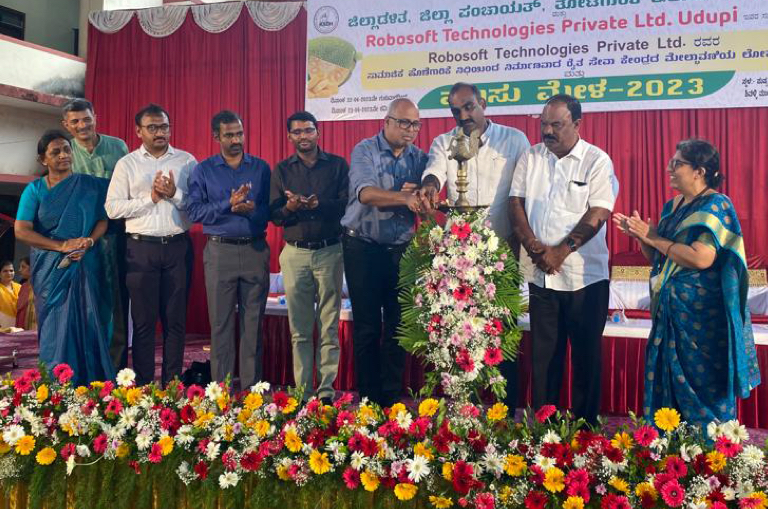 We are pleased to announce our partnership with the Department of Horticulture of the Karnataka Government. We have undertaken the construction of the entire roofing facility, which was an uncovered marketplace in Udupi.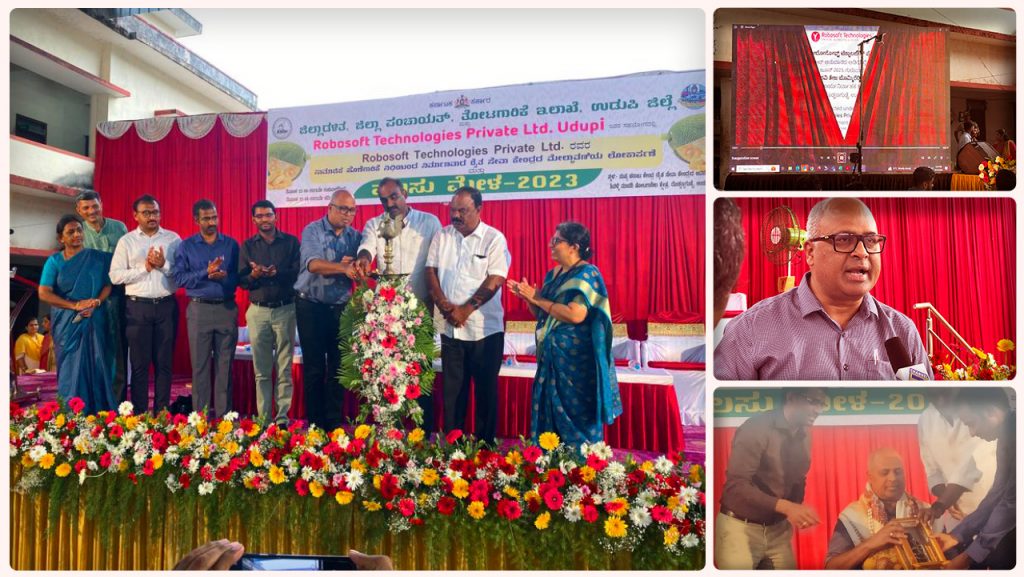 The inauguration of the new constructed roofing facility at Doddangudde, Udupi for the benefit of farmers, sellers and the general public was held on 22nd June. The event had many dignitaries from the government, bureaucrats and the concerned department. The Managing Director and CEO of Robosoft Technolgies Ravi Teja Bommireddipalli was felicitated. Anitha Aiyappa, VP- Human Possibilities was part of the auspicious lighting of the lamp ceremony. The chief guest and other speakers thanked Robosoft for this thoughtful initiative which will benefit all the stakeholders – farmers, traders and end consumers.
The market was abuzz with activity and everyone could enjoy the mela without the worry of rains, thanks to the roofing structure. The completion of the roofing structure would benefit all the stakeholders in several ways:
Encourage farmers to grow organic vegetables and bring them to sell to general public at the said venue

Conduct various programmes at department level such as training on gardening, apiculture, mushroom farming and few other programmes related to horticulture

Conduct several melas to sell mango, jackfruit and such other fruits grown by farmers

Conduct training program for self-help groups and women's empowerment

Provide space for general public for conducting food festivals

Conduct a grand flower show on behalf of Government (similar to the Lalbagh Flower Show in Bangalore during Republic Day)
Ravi Teja Bommireddipalli said that 'Robosoft is committed to giving back to the society and community in every way we can. We also urge to explore the use of digital technologies to simplify lives of Udupi citizens'.