$cat_id = get_cat_ID ( 'Openings' ); echo $cat_id ?>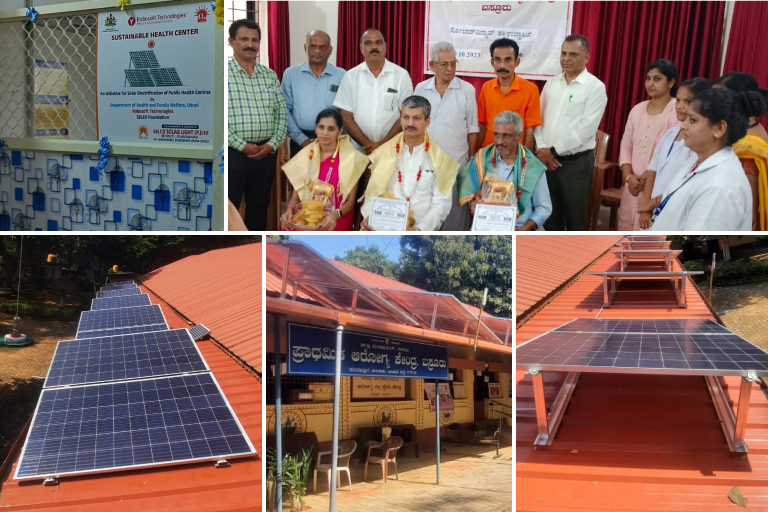 The Udupi District Health Office is taking a significant step towards sustainable healthcare services and green energy by soliciting funds to install five-kilovolt (kV) solar systems in designated Primary Health Centres (PHCs). With a focus on delivering reliable healthcare services, especially ensuring the uninterrupted power supply for critical healthcare infrastructure while encouraging environmental responsibility, this initiative seeks support from corporate partners who share the same vision.
According to the District Health Officer of Udupi, this initiative aims to improve the critical healthcare infrastructure of the district while promoting environmental sustainability. With 15 solar-powered PHCs already among its 71 healthcare institutions, Udupi is well on its way to fortifying its healthcare infrastructure through these renewable energy initiatives. Robosoft Technologies is one of the partners committed to contributing Rs. 2 Lakhs each for installing solar systems at five selected PHCs around Udupi, mostly in rural areas. Out of those 5, the five-kilovolt (kV) solar system was installed in one PHC located at Basruru (near Kundapura), marking a significant step towards green energy initiative in the district's healthcare infrastructure.
By installing 5 kV solar systems in select PHCs, the project will solve the problem of power shortages that impede critical medical services, ensuring continuous power for life-saving equipment, vaccine refrigeration, lighting, and communication devices. The project aims to provide several benefits, including cost efficiency, environmental stewardship, uninterrupted power access, and community engagement.
Robosoft Technologies extended an ardent call to potential supporters, emphasizing the project's capacity to create a sustainable and life-improving impact.
This collaboration between the Udupi District Health Office and potential partners beckons a transformative journey towards the enhancement of the healthcare services that will bring about a meaningful community impact. With the installation of solar systems, the Udupi District Health Office is leading the way in promoting sustainable healthcare practices and green energy initiatives in the healthcare sector.