Ravi Teja Bommireddipalli accepted into the prestigious Forbes Technology Council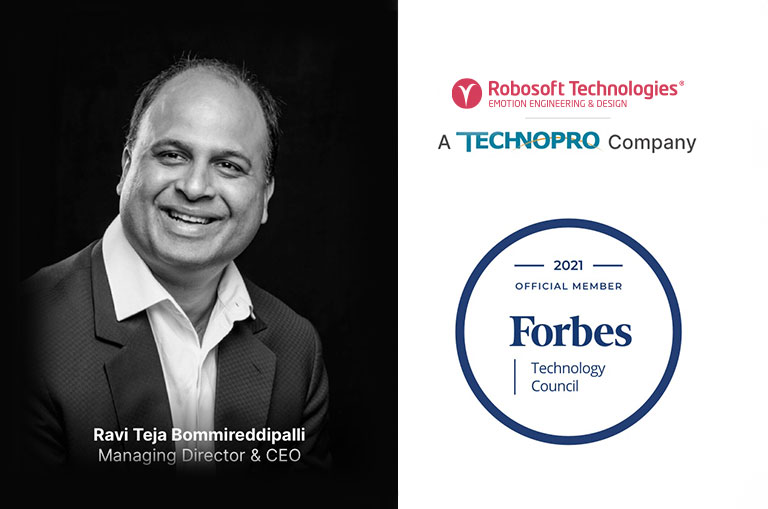 We are proud to announce that our Managing Director & CEO, Ravi Teja Bommireddipalli has recently been accepted into Forbes Technology Council, an 'invitation-only community for world-class CIOs, CTOs, and technology executives'. A review committee approves the selection based on a track record of successfully impacting business growth metrics, as well as personal and professional achievements and honors.
Forbes is not only a premier business publishing brand recognized the world over but 'champions success by celebrating those who have made it, and those who aspire to make it'. It is a sought-after destination for influential leaders and entrepreneurs and curates great content.
It presents a great opportunity for Ravi to share his vast experiences and learnings in design thinking, business strategy and digital transformation, as well as to network with senior executives in this elite forum.
We congratulate Ravi and look forward to his contributions to the Forbes Technology Council.