How Digital in PropTech is boosting value for the Real Estate Stakeholders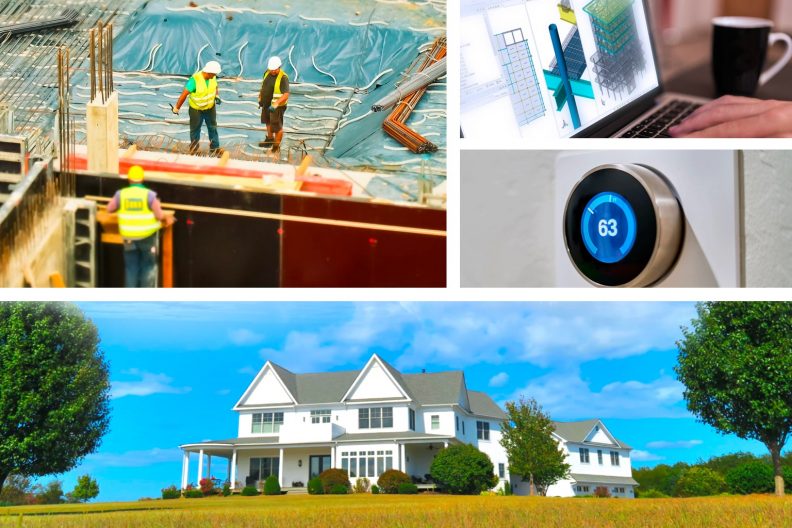 Digital has played a role in the real estate business for several years now – but largely in the area of selling properties. Digital marketing as an outreach to find prospects, use of technology in creating 3D-walkthroughs were among the common use cases. Later the sector started leveraging technology to enhance customer experience – the role of technology could be seen in home automation, 'e-homes' and shared economy as seen in the rise of Airbnb, WeWork among others.
Over the last few years, the umbrella term PropTech has come to cover the use of digital technology in construction technology, property management, interior design and sales & marketing of properties. CXOs also see digital transformation as an imperative in the property market. As with many other sectors, COVID-19 pandemic has forced all the stakeholders of the real estate market to seek digital solutions.
PropTech – Emergence & Evolution
Short for 'technology in the property domain', PropTech is expected to meet the changing needs of the real estate ecosystem in the digital world. Today's PropTech goes beyond online search and leverages virtual reality, augmented reality, drones, and Internet of Things (IoT), seamlessly integrating with the realty sector, optimizing the way people purchase, sell and use a property.
The amalgamation of the tech industry with real estate helps all parties involved – investors, developers, real estate agents, and property management companies. PropTech attempts to make the realty industry easier, efficient, and easier to navigate.
According to research firm CREtech, global investment in real estate technology start-ups and more established players reached $14 billion by the middle of 2019, rising from $12.7 billion in 2017.
As with many other domains COVID-19 pandemic had an impact on the PropTech too with increased interest and investments across sales and marketing, shared economy, interior design services, furniture rentals, and construction technology. According to a Housing.com survey, in India, 37 percent of the potential homebuyers are confident to buy a home completely online with a single on-ground site visit.
PropTech: Making an impact around the world
In the US, technology has traditionally played a role in home buying primarily through online search and connecting potential buyers with brokers. Of late technology has increased the dependence on sophisticated data to drive decisions, assess home value, and find ideal buyers. Adding to this are the emerging concepts of co-working and co-living that represent the largest group of today's home buyers, which are driving real estate enterprises towards technology adoptions changing the landscape of digitized realty.
The next generation of real estate enterprises is already disrupting existing systems and creating new ones that address the customers' growing demand for affordability, community, and flexibility. Companies like Better promise to 'fix a broken business model' by promising lower commission and fees.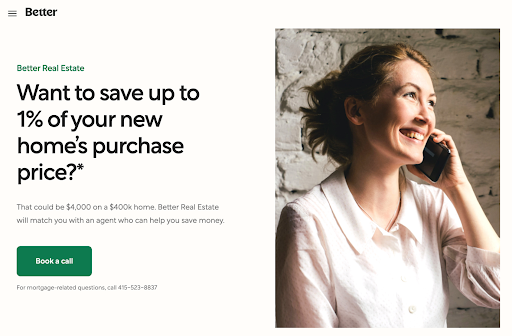 Even in the commercial realty space, we see realtors focusing on providing digital experience to the customers. Recently, SL Green Corp Manhattan's largest office landlord announced the launch of Summit One Vanderbilt, a new, innovative destination that combines unparalleled vistas, curated multi-sensory experiences and cutting-edge technology to offer an unprecedented guest experience spanning art, nature, and design. Offering an interactive experience, this new destination intends to redefine the way people experience the intersection between nature and the built environment.
The real estate & property tech industry has attracted investor interest too and the offerings are diverse: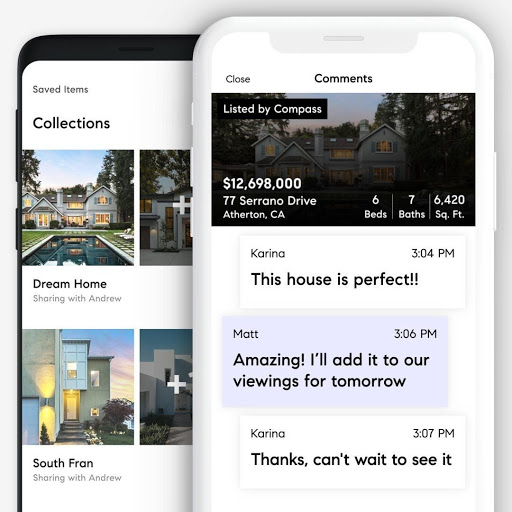 In Asia, as recently as 2019, KPMG concluded that property organizations may still be behind the curve in developing an enterprise-wide digital and innovation strategy. However, industry professionals were confident that use of technology could produce efficiency gains across their common pain points.
Big data analytics, artificial intelligence, business process automation and the Internet of Things are likely to be the top technologies for Asia's property industry over the next five years. According to PropTech CBRE, around 151 of China's top 200 real estate companies have already digitized their processes. South East Asia is also home to serious players across services in the property segment – Capitaland, PropertyGuru and iProperty to name a few.
India is another market where PropTech is gaining traction. In 2020, the domain received nearly $551mn in investments. The players in the domain offer diverse services including selling & buying of property, peer-to-peer property listing platforms, a marketplace for the construction materials industry and more. Recently, India's first PropTech syndicate fund was announced by Brigade REAP, a real-estate accelerator program which aims to invest in start-ups looking to raise up to $500K in early-stage funding.
Europe too has seen massive investment in the PropTech sector. According to a March 2020 report, sector funding grew 550% in five years to €550mn with the UK claiming the biggest share. Here too, modular construction, student living, co-living and software for construction project management attracted investments.
Technology in the property ecosystem
With changing dynamics and customer demands, there are several areas where aspects of PropTech can play a role:
Home Automation: thanks to efforts from brands like Apple & Google, home automation has acquired a cool quotient. The smart phone can be used to control lighting to heating, ventilation, and air conditioning. Home & office security, multimedia integration and personalized spaces are other use cases of automation.
Construction: constructing a property requires a lot of planning, risk analysis, forecasting, and cost estimation. This entire exercise could be optimized with the help of PropTech. This increases accuracy and efficiency, enabling faster project completion.
Purchase & rental: the traditional house hunting exercise can be arduous and time taking, and the results are often dissatisfactory. PropTech apps and online portals enable agents and investors to choose their property as per their custom requirements.
Co-working: such workspaces benefit owners as well as agents owing to cost-efficiency. PropTech helps the administration keep a track of its members and their payments along with other integrated services.
Workflow optimization: planning, building, operation and maintenance of construction projects involves collecting data, tracking tasks, documentation and reports. The entire process can be streamlined and managed digitally. PlanRadar is one such offering available across platforms and devices.
Emerging trends in PropTech
As with other industries where there are diverse players in the ecosystem, technology can add value to all in PropTech – sellers, agents, investors, owners, and tenants. Let's look at some of the technologies and their role:
Big Data
Real estate enterprises are flooded with customer data which when analyzed properly can provide insights to create customized solutions and improve customer service. By analyzing patterns and probabilities, Big Data can play a role in mitigating risks. Property owners can plan activities by analyzing weather, traffic and environment data. Brand owners can derive insights to run media campaigns and advertise the property to the right target audience at the right time. It can also help customize the ads and its placement as per the customer needs which can help create brand affinity.
Artificial Intelligence and Machine Learning
Automating rule-based repetitive processes has simplified various tasks across operations. Leveraging AI and Machine Learning in reality have shown various benefits such as simplifying repetitive tasks and streamlining data management, identifying customer preferences & creating suggestions, deriving insights & using them for advertising campaigns. Lastly, using chatbots to provide 24/7 customer services and support.
Virtual Reality
Virtual Reality (VR) is software through which prospective buyers, renters, and investors are provided a virtual property tour alleviating the need to visit the actual property. It provides a 360-degree view of the property and opens the market to more buyers and is also a cost-efficient method to check and select properties.
Drones
Drones help view and record external features of the property, providing an outlook to interested clients saving them time and money. Unlike images and brochures, drones provide high-resolution aerial images, providing the actual view of the property. It can help present the entire location and surrounding areas. Drones are also used to deliver materials and even in bricklaying.
Sustainable Technology
As per the United Nations, real estate accounts for about 40 percent of the world's energy consumption and a third of all carbon emissions. As the need for green business models increases, real estate enterprises support and advocate the construction and purchase of greener properties and systems to manage them. Sustainable technologies help realtors provide their customers with the best of properties without exhausting natural resources.
Software as a Service (SaaS)
Several industries have been disrupted by SaaS products – which are cloud based solutions allowing users to access relevant data through browsers or apps. In PropTech too, SaaS can play a role in project management, sales and marketing, customer relationship management (CRM), financial transactions and property management.
Blockchain
Blockchain technology is used to store data and acts as a repository of deals and contracts for future reference. It reduces the use of paper and improves transparency, which is one of the main causes of disputes in the real estate industry.
3D Printing
Although in a nascent stage, 3D printing holds promise as it offers speed as a key benefit. Dubai aims to make real estate development more efficient by making every new building 25% 3D-printed by 2030. In India, a start-up built a 3D-printed house recently.
Future of PropTech
Although the pandemic has had a huge impact on the real estate business, it has also accelerated technology adoption amongst real estate industry leaders and start-ups alike. The emergence and evolution of PropTech are considered a boon at such unprecedented times, as they have helped real estate enterprises thrive during, and post the COVID-19 era. There are various opportunities in reality where technology could be leveraged to provide a better service to the customers and simplify business processes leading to greater impact for all – the enterprises, agents, investors and end consumers.
New emerging technologies such as AI, Machine Learning, Cloud Computing and Blockchain are redefining the way real estate enterprises are functioning today. However, what determines the future of PropTech is in its ability to simplify user experiences while ensuring safety. If PropTech enterprises can deliver this, the marriage between real estate and technology will be a lasting one and continue to shape the future of real estate in years to come.