Robosoft's partnership with Huffy bikes gets appreciation from the Director of IT at United Wheels Inc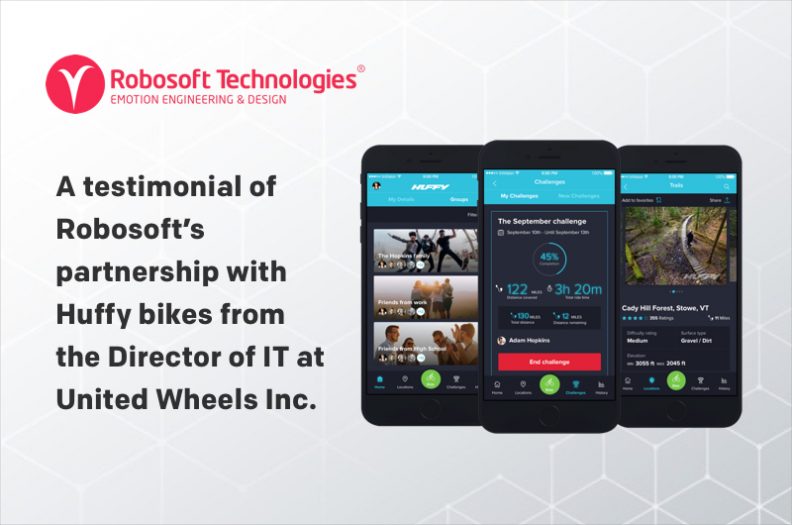 It is always heartening when our customers acknowledge the contribution we have made to their business. We recently partnered with United Wheels Inc., a global holding company of outdoor brands including Huffy, Niner Bikes among others.
In an interview published in a leading B2B trade journal aimed at technology executives, Daniel Carlascio, Director of IT at United Wheels Inc., had this to say about us:
"We engaged a premier app development company to help us socialize the bike riding experience and more directly engage with the consumer. Robosoft's professional team did an outstanding job managing and delivering the project."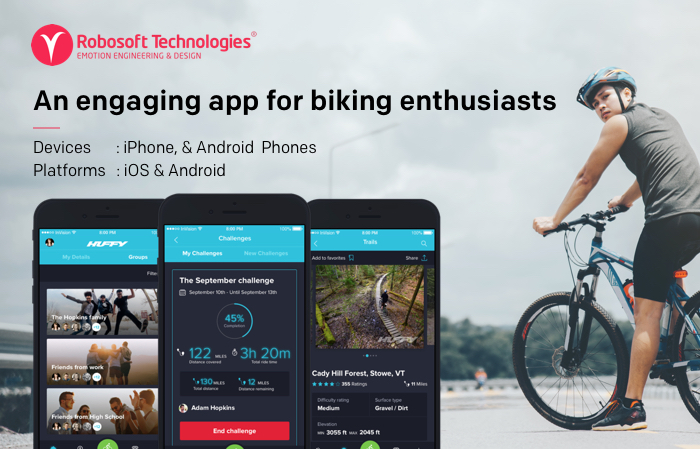 United Wheels Inc, saw a major surge in demand in 2020 as the COVID-19 pandemic forced people to explore stay-at-home and individual fitness regimes. With limited or no access to gyms or group activities, a lot of families and individual fitness enthusiasts turned to biking as an alternative.
Over the years, United Wheels Inc. has worked on creating a robust IT infrastructure, which helped them immensely during the current times to manage the entire supply chain during this demand surge and connect with the consumers, when most consumers are shifting to online channels over brick-and-mortar retail.
The project was initiated with UX design but later we were also entrusted with the end-to-end development of the app.
Talking about the experience of working on the Huffy project our Srinidhi Rao said:
"It was a privilege to work on the Huffy project. It was an opportunity to create an engaging user experience and simplify lives of bike enthusiasts for a much-loved brand."
Read the full interview here.