Robosoft Receives New Reviews on The Manifest, Maintains Stellar Average and Status as India's Digital Experience Leader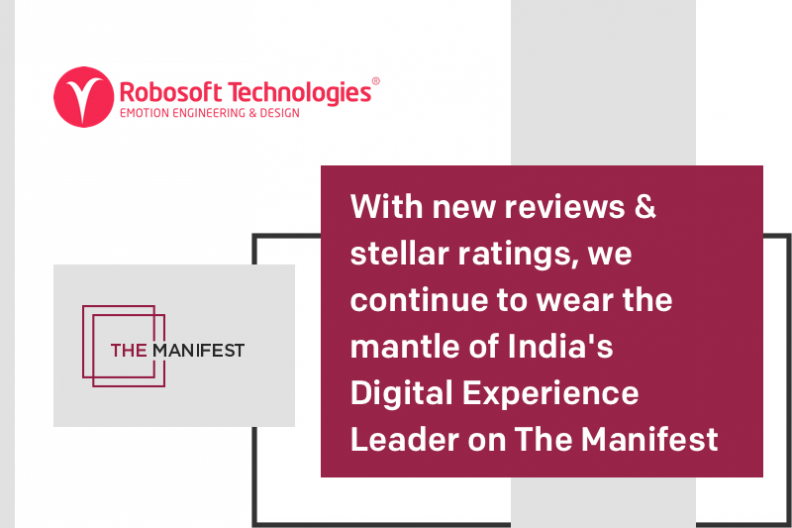 At Robosoft our vision is to simplify lives by crafting digital experiences across digital touchpoints for the experience economy. Over the years our work has received multiple awards and recognitions such as the Mobile App Development Company of the Year' at the Amazon Mobility Awards, Top UX Design Agency 2020, Top Wearable App Developers, ranked amongst the Top 20 App Developers in the world, and as one of the Top Blockchain Developers and more.
The trust our clients place on us and the appreciation we earn for our work keeps us motivated to consistently keep doing better. Recently some of our clients reviewed us on The Manifest, the world's leading B2B ratings and reviews platform.
The Manifest has a dedicated team that independently verifies each and every review that they conduct with verified clients from around the world. The platform includes top business experts and their advice, and is considered the gold standard for ratings and reviews for B2B service providers. We are honored to receive new reviews on the platform and maintain our status as a leader in India and a leading digital experiences partner in the US and RoW.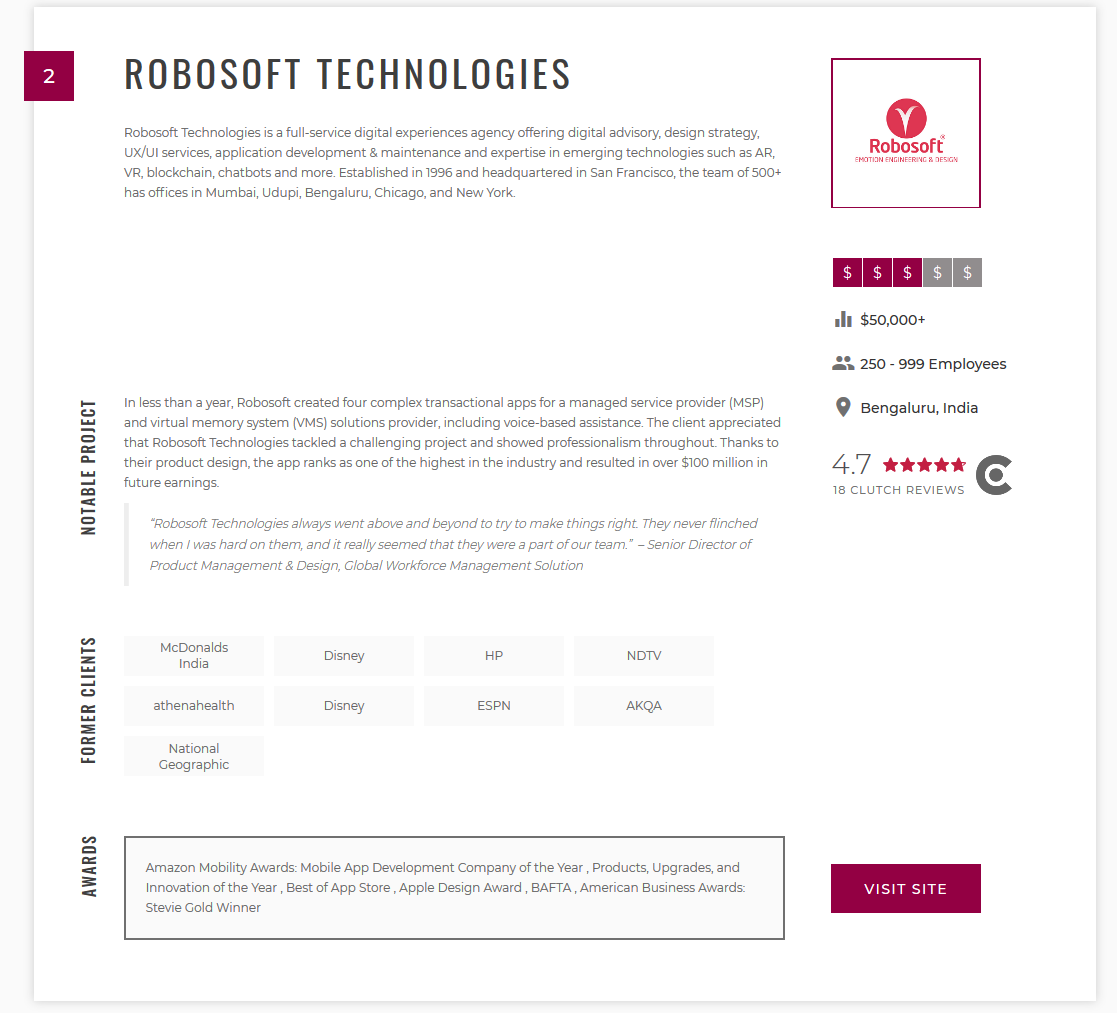 Here is what some of our clients have spoken about us on the platform:
We worked with United Wheels Limited, for the design and development of their app for iOS and Android for their bicycle company Huffy. The app connects local bikers to one another, shops, and trails. Our team also built the CMS and configured servers. The Manifest's team spoke to the director of global information tech at United Wheels Limited, who praised our team's attention to detail which helped to create a valuable product, and how the project ran smoothly and was a positive experience.
"Robosoft Technologies delivered a product with tremendous value for our company. They were helpful and detail-oriented throughout the project." – Director of Global Information Tech for United Wheels Limited
In another recent review, the CEO of i12 WRK App, praised our work on the web and native mobile app development for the company. We designed and developed a maps-based, Google-based web app and native mobile apps for Android and iOS. This is what the client said:
"They worked hard to understand our business goals and the challenges we were seeking to address, and they were very accommodating when the scope expanded during various aspects of the project." –  CEO of i12 WRK App
We thank our clients for the great testimonials as we renew our commitment to simplify lives of people through delightful digital experiences.
To know how we can partner with your enterprise to create delightful digital experiences for your customers. Contact us here.