Robosoft awarded ISO 9001 and ISO 27001 certification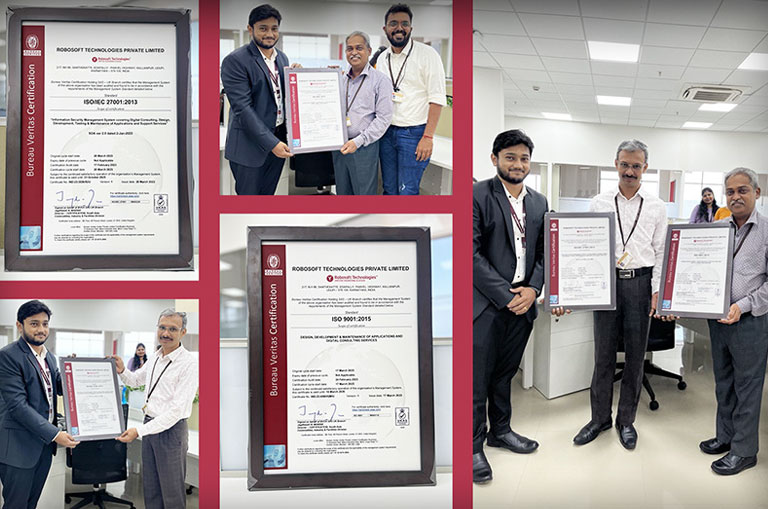 We are pleased to announce that we have been awarded the ISO 9001:2015 certification, an internationally recognized standard that ensures we meet the needs of our clients through an effective Quality Management System. In addition, we have also been awarded ISO/IEC 27001:2013 certification – an internationally recognized specification for the world's best-known standard for information security management systems (ISMS) and their requirements.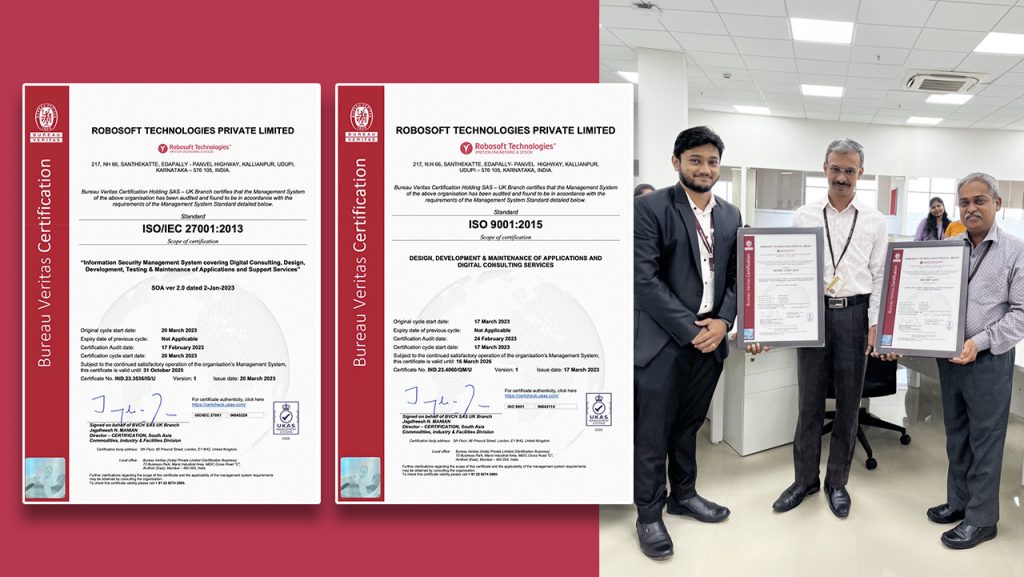 The ISO Standards website says that the ISO 9001 standard is based on 'a number of quality management principles including a strong customer focus, the motivation and implication of top management, the process approach and continual improvement'. The ISO 27001 certification is about IT security, cybersecurity, and privacy protection.
We take this opportunity to thank Bureau Veritas, the certification body, and its team for working with us through the rigorous process. We also thank all at Team Robosoft who made these certifications possible.
At Robosoft, we are committed to providing our customers with world-class service and these certifications are a testimony to that. Our vision of Simplifying Lives is further strengthened with these two certifications.