"Our mission is to simplify lives through great digital experiences"– says Ravi Teja, CEO, Robosoft in an interview with Wire19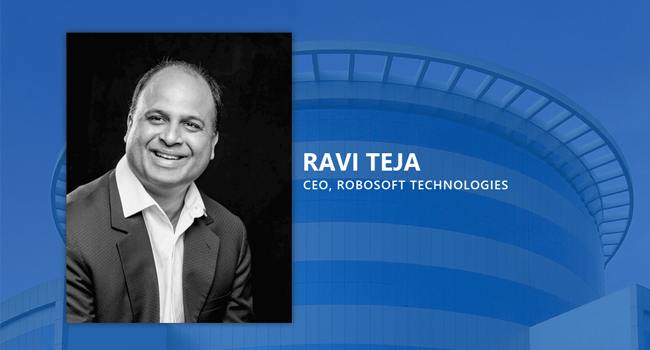 ''Service brands may offer a well-designed app, but they need to pay attention to the human element too in terms of service fulfillment too. So, in that sense, creating a true omnichannel experience and 'designing' the right digital experience & processes is crucial.''
In a wide-ranging interview with Wire19, Ravi outlines that the new age definition of doing a good business is how engaging and gratifying the user experience is. User experience basically means creating a connection between the machine and its user. Better the connection, better the experience.
We at Robosoft, an organization that believes that technology exists to simplify lives, and businesses.
This week, Wire 19 interviewed our CEO, Ravi Teja Bommireddipalli where he discusses the challenges faced by the digital services industry today, Robosoft's 'GOOB' approach – go out of the building and live with your customers, trends he foresees in the mobile application development market and Robosoft's roadmap for 2019.
Read the full article here.