How OTT providers can shape engaging content experiences for the empowered consumer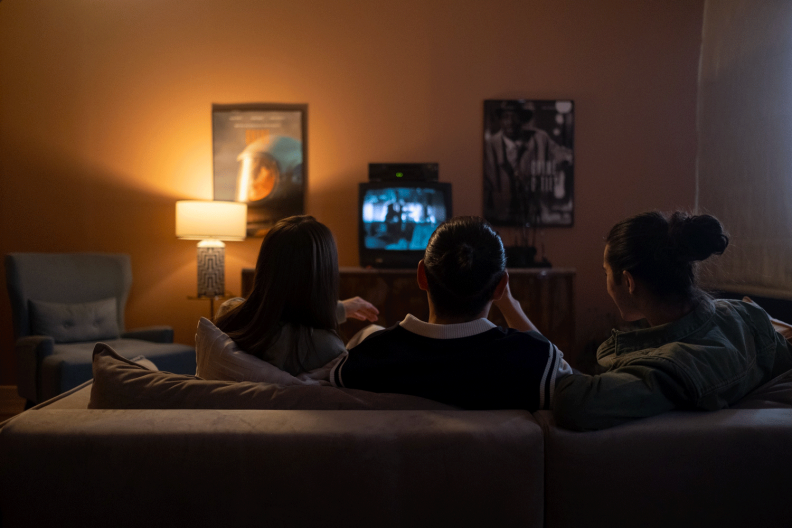 Over-the-top (OTT) is a medium where customer is king and content rules. The pandemic served as a catalyst for greater OTT adoption, driving home this truth stronger than ever. OTT channels exploded, providing many hours of entertainment at home, and on any device. As the global pandemic took hold in 2020, 36% of consumers say it was a direct driver of them taking out a new OTT subscription.
Propelled by the widespread distribution enabled by OTT, companies are in a race, pursuing content in various ways – generating their own content or turning aggregators, working with small creative houses to produce short films, increasing localization of content, or crowdsourcing.
However, today, to develop a platform and enable OTT is only completing the first lap. The market is crowded with players, big and small, jostling for a toehold. Today's empowered consumers crave engagement, which means, providers need to build targeted content that will reel in customers and keep them hooked over time. To be a marathoner, the OTT provider needs to be able to both engage and retain.
Building sustained customer experiences led by content
The empowered consumer is spoilt for choice – avoiding both app fatigue and subscription fatigue will be important. This approach is backed by a 2020 Deloitte survey of US consumers – their reason for choosing a particular brand of service seemed to indicate a preference for both a broad range of shows & movies, and content not available elsewhere.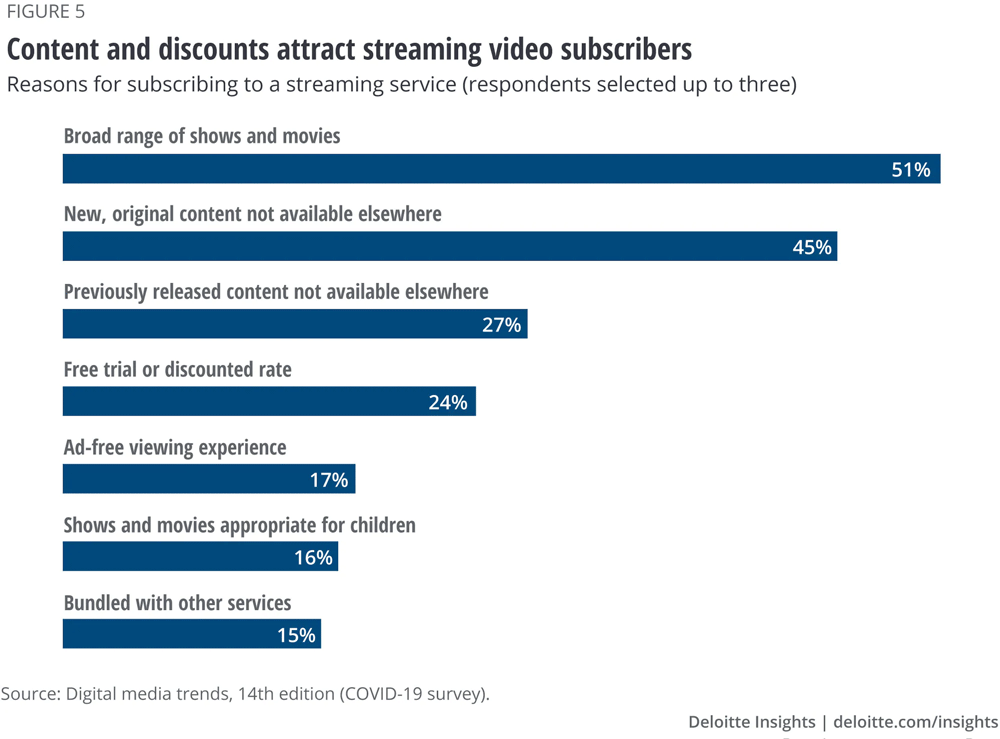 OTT providers can look to win the war for viewers through a number of ways including:
Top of the mind recall: optimizing AI-based tools and segmentation will be essential for targeted content consumption. For instance, huge success of Korean TV series "The Squid Games" has shot up the demand for similar drama TV series in local languages. Thus, enabling AI to push localized content to a wider audience and providing them with new content areas to explore.
The right positioning: carving out a unique selling point through a niche segment or a curated experience targeting a hobby or lifestyle preferences will be key. Discovery+ for its unscripted content targeting lifelong learners, Disney+ Hotstar for family entertainment and sports viewing, Netflix for premium or affluent audience, BritBox for British TV shows, Hayu for reality TV shows could be examples.
New content forms: as more physical events and activities move online – learning, exhibitions, business consulting etc. – podcasts, edutainment, gaming will augment the experience and bring it closer to reality.
Socially relevant content: With more consumers moving away from traditional platforms, content that integrates the social elements will be in demand.
Tough going for smaller companies: with their content limitations, they face reduced DAUs, flattening out of subscriptions, and reduced or stagnating advertisement revenues. One way out could be to form alliances to provide variety and choice to viewers or get acquired by larger players.
Loyalty/Gamification: It will play a role in keeping users engaged. In fact, Netflix has already started to offer exclusive gaming options varying from simple card games to theme based games based on popular TV series like "The Stranger Things" to their subscribed users.
E-commerce website for entertainment a no-no: over time, intake of users, consumption, revenues, ad revenue are bound to fall and wave of subscribers will flatten or taper.
Digital Rights Management (DRM): Protection of licenses and prevention of unauthorized distribution of their proprietary content are major concerns for OTT providers that can be addressed through investing in the right DRM solution.
Super Apps: Super Apps mostly need business collaborations and partnerships to offer various services. Thus, the rise is largely driven by large conglomerates and huge e-Commerce companies to have a sophisticated app addressing all the basic needs of a consumer. Amazon Prime Video launched Prime Video Channels in India in collaboration with 8 OTT partners to showcase premium content from them and make all content available inside the Prime Video App. These partners include Discovery+, Lionsgate Play, Docubay, Eros Now, MUBI, Hoichoi, Manorama Max, and Shorts TV.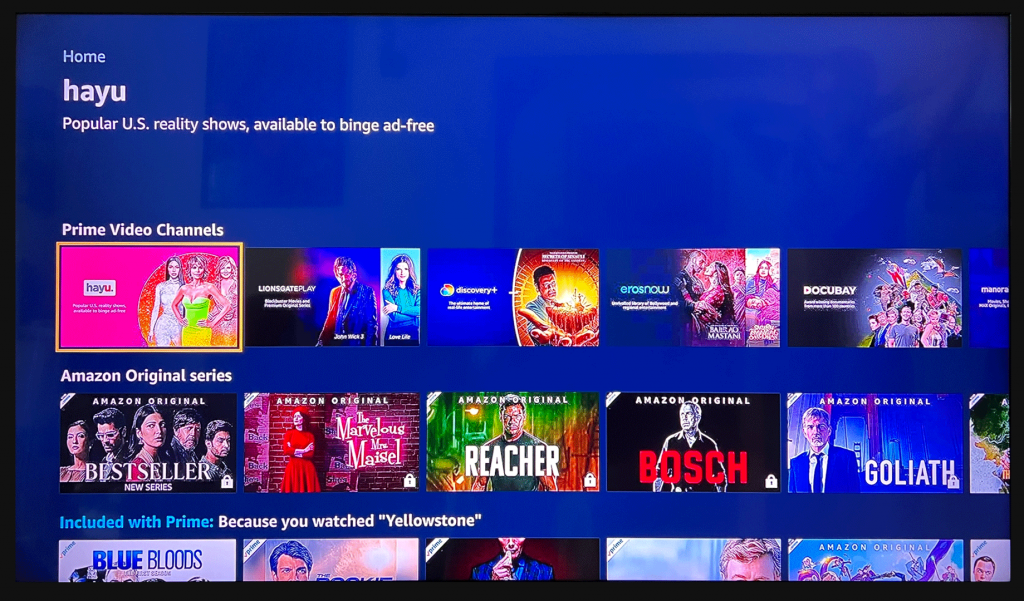 Irrespective of the specific genre or direction, the OTT provider chooses to follow, the mandate is clear – shape engaging content experiences for the consumer. The provider can't become complacent but needs to be ready with a roadmap for retention as well. By investing in technology to build content, engage and elevate consumer experiences, they stand a better chance to gain the elusive competitive edge.
Enabling the X-factor with right experience
The instant global success of OTT as a medium, and is a turning point and milestone in the history of entertainment and broadcasting technologies. There is no other medium that allows a wider potential reach, yet puts the audience in charge. With digital re-shaping the way we interact with each other and how we entertain ourselves, the success of OTT is only the beginning for this medium. From training to gaming to keeping in touch with family, the potential is limited only by imagination.
CX/UX/Personalization: Machine Learning and Artificial Intelligence power up algorithms and predictive analytics to identify consumer behavior, viewing patterns, preferences etc. and tailor the user/customer experience down to the individual consumer. These technologies are already helping the biggest in the business, such as Netflix, Amazon Prime, Hulu, offer unique experiences through product or content recommendations that are most relevant to that individual.
Becoming more 'immersive' with 5G: As 5G becomes mainstream, increased bandwidth will support more immersive streaming services such as 4K video and Virtual Reality (VR). Newer applications supporting collaboration – beyond Web conferencing – will emerge as a result. By combining 5G with OTT services, the provider can ensure less buffering and faster streaming, and therefore, venture into 360°live streaming of events etc.
Online gaming: The increase in Smart TV viewing means that passive consumption needs to be supplemented by gamification engines, interactive live television, real-time polls and more – these can be implemented with the help of 5G that promises up to 10Gbps speed and faster response times. With near-zero lag, better connectivity and data speeds, the gaming experience can be truly enhanced.
Shared OTT experiences: consumers realized the importance of spending time with family/friends during the pandemic. This led to the success of events such as Netflix's Teleparty and Amazon Prime's Watch Party. Powered by high-speed internet technologies, such services – consumers staying apart, watch movies together on the same video chat, or stream simultaneously within their social networks – could soon become the norm.
Multi-device, multi-platform experience: Consumers can enjoy immersive experiences on different mobile platforms, switching between devices seamlessly – including iOS & Android mobile phones, iPad and Android tablet, Apple TV, Amazon Firestick, Roku or any Android-based smart TV.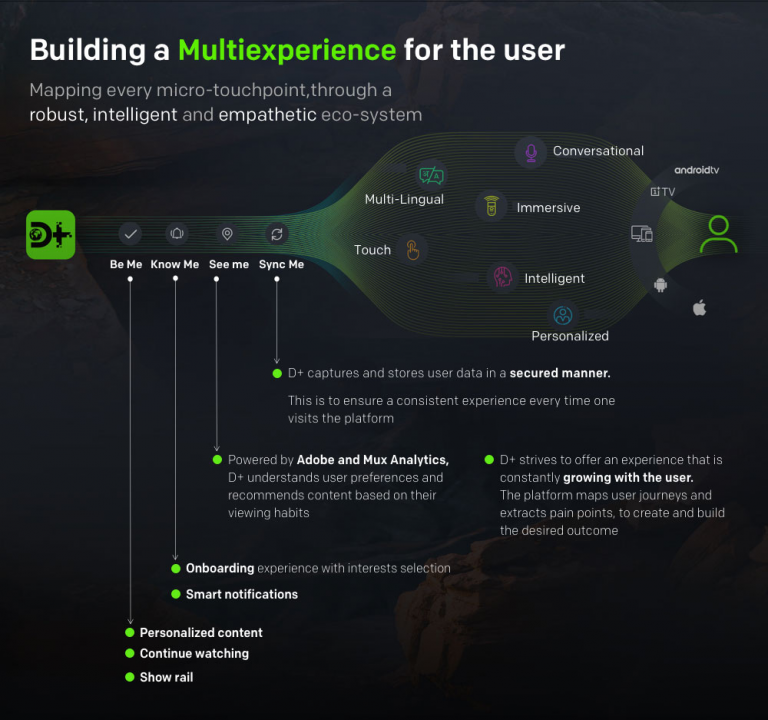 Implementing analytics and monetization strategies
The current monetization models of OTT are nascent, and as young as the medium and technology itself. Still stemming from traditional broadcasting roots advertising and subscription have been the existing models of revenue.
Advertising monetization vs subscription monetization: both models have their unique advantages. The nature/format of the content and the kind of technology investment can be deciding factors in the model that the provider chooses eventually.
Learn more about OTT monetization models in detail
The advertising monetization model enables free content with ads to consumers across multiple platforms such as connected TV, desktop, and mobile ecosystems. Here, finding new users is easier as it has in-built technology to targeting opportunities using more accurate data on user preferences. Providers can leverage predictive and prescriptive analytics using Artificial Intelligence and Machine Learning.
In contrast, providers might choose the subscription model if they are looking to gain long-term value by delivering consistent quality content such as those in the business of entertainment, health, eLearning etc. Investing in the right technology will help them implement security and encryption integrations that are necessary for this model.
With new applications such as gaming, television commerce, learning, event streaming and personal video conferencing, successful experiments in revenue models will spell the next level in maturity for the OTT industry.