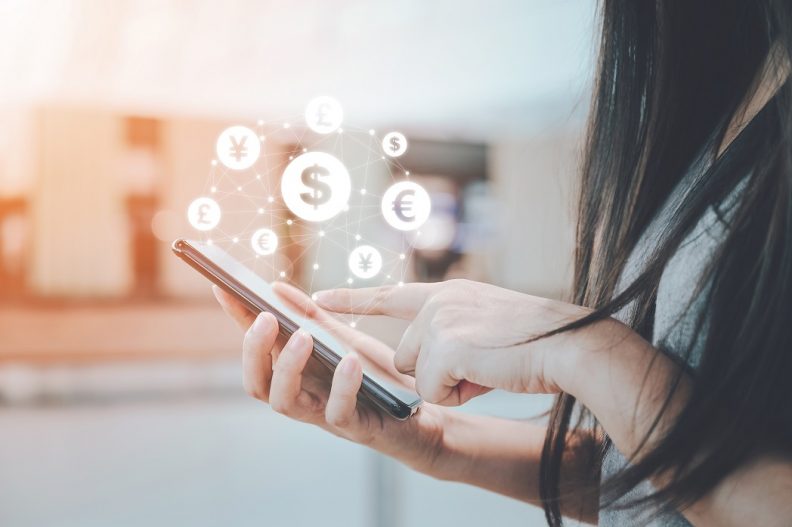 The success story of Asia's FinTech industry is something that the rest of the world is now trying to emulate. FinTech in the US is just beginning to catch up, especially after the pandemic hit and digital channels became a necessity.  This Economist article suggests that in the US the volume of transactions on PayPal was 36% higher in March 2021 than last year. The number of people using Square's digital Cash App rose by 50% to 36 million during 2020. While the FinTech market in the US is growing, it is yet to achieve the scale and maturity that the Asian markets have achieved in the last few years. 
Asia is a hub for some of the most advanced FinTech markets and it continues to be so. A recent EY survey shows that Asia has retained its global leadership in FinTech adoption this year too. FinTech adoption in Asia-Pacific markets has grown enormously in the last two years. Markets like Hong Kong, Singapore, and South Korea have seen a consumer adoption rate of 67%, but China and India are spearheading the FinTech growth and are at close to 87% adoption rate.
Factors responsible for this accelerated growth and adoption include consumer demand, market-friendly government policies, high mobile penetration, and reliable internet infrastructure. The rise of Super Apps is also one of the most important aspects that have led to Asia's FinTech growth. 
Defining Trends From the Asian FinTech Landscape
The FinTech landscape in Asia has matured significantly over the years. COVID-19 is also driving a major shift in user behavior towards financial services. There's been a rapid increase in the use of digital payments, online shopping, adoption of open banking, and more that have reset the BFSI sector as we know it.
Here are some of the key trends from the Asian FinTech landscape and what they could mean for the rest of the world.
Rise of Neobanks or Digital-Only Banks
Neobanks are online-only banks and do not have any physical branches. In the present context of the global pandemic, it is only natural that neobanks have become popular. However, aside from the pandemic, the other factors that have fuelled the popularity of digital banking in Asia are:
 A large unbanked population got access to credit and essential financial services at lower costs through these FinTech players. 

The ASEAN population is primarily young, and Neobanks are especially appealing for younger people who don't want to go to the physical branches.

The governments and regulatory agencies support the digital movement in these areas. In 2019, regulators in Hong Kong issued eight digital banking licenses. Singapore has also granted some digital banking licenses while Malaysia and the Philippines are opening up applications gradually. 
The recent player in the field in India is Niyo, committed to making banking simpler, safer, and smarter through its suite of services. Fintech has partnered with some of the leading banks in the country to revolutionize traditional banking services through technology integration.
At Robosoft, we partnered with India's first cross-border neobank to create an app that allows users to conveniently operate and spend money across the globe. The app enables users to open and operate a multi-currency bank account digitally and instantly on the app.
Growing Importance of eKYC in Digital Onboarding
In the present times, even though consumers want to engage with a bank, they're unwilling to visit a branch. The ongoing pandemic has been a major driver of this shift. In such a scenario, businesses that offer a superior onboarding experience and digital services are critical.
At Robosoft, we partnered with India's first virtual private wealth management platform, to create a seamless UI/UX design for the app to allow for KYC-compliant (Know Your Customer) easy registration and onboarding and Touch ID enabled login. 
In Asia, the FinTech market is led by China and India, two economies with already well-established systems of civil identity. WeChat Digital Identity in China and Aadhar in India are leveraged by tech providers to enable eKYC, making the onboarding process frictionless.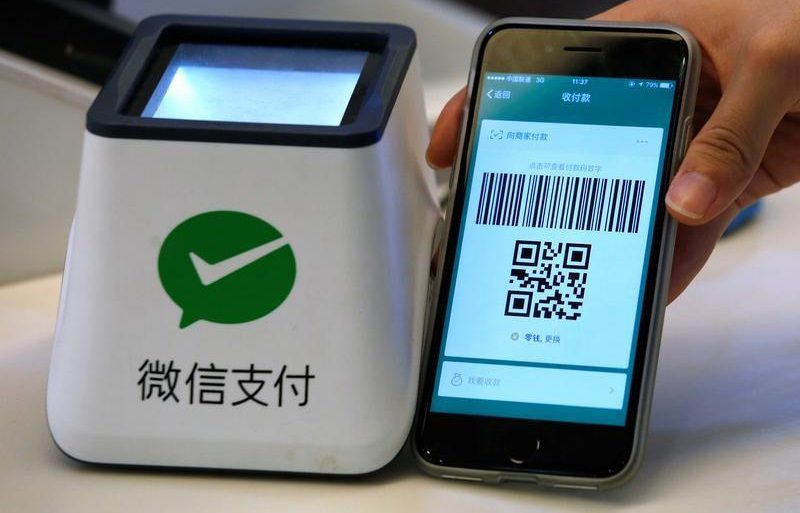 The Ecosystem Approach to Selling Insurance
Acko is a fully digital general insurance company based in India. It provides personalized pricing to customers using deep-data analytics. It also studies customers' behaviors and interaction patterns to suggest insurance products accordingly. Another innovative offering by Acko is Ola Ride Insurance. If you've booked an Ola Ride, you can notice a checkbox to insure your ride. The service allows you to instantly secure a cover for lost baggage (including laptops), missed flights, as well as unplanned medical expenses. Pretty convenient, right?
This is an example of embedded insurance that solves one of the biggest problems of the industry – that insurance is sold, not bought.
ACKO Insurance – a single platform for Bike, Car and Health Insurance 
We partnered with Aviva Aviva Life – one of the leading life insurance companies in India, to redesign their website. The website revamp changed the perception about life insurance products by connecting them to the celebration of life instead of being a risk mitigation tool. We created a multi-engaging experience design that was engaging and showcased Aviva's range of products aligned with individual milestones in a person's life.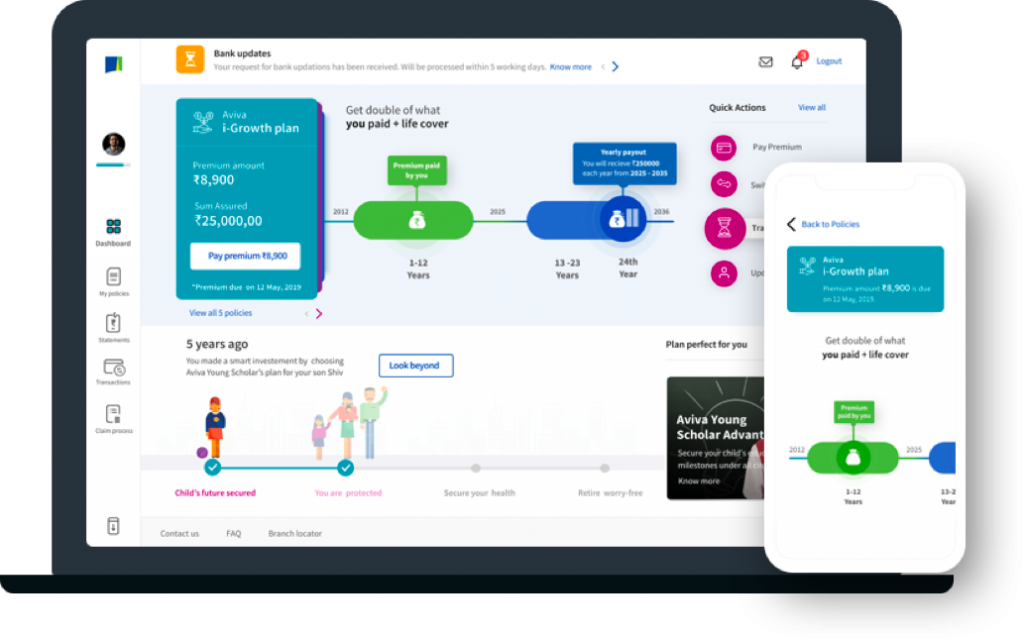 Aviva Life Insurance Web and Mobile Platform
Mobile Peer-to-Peer (P2P) Lending Platforms
Asia Pacific has emerged as a leader in the mobile peer-to-peer (P2P) money transfer market. According to data, Asia Pacific is the home to more than half of the smartphone users across the globe. The availability of low-cost smartphones and increasing disposable incomes in the region have fuelled the popularity of P2P financing platforms. Most governments in the APAC region have also been actively promoting digital payment initiatives, which has helped reduce the costs associated with money transfer (such as UPI in India). 
KoinWorks is one of the leading digital lenders in the growing P2P lending space in Indonesia. The FinTech firm has enabled thousands of SMEs to access credit and grow their business through a simple app-based lending platform. In India besides Paytm, players like Phone Pe, BHIM UPI, etc. have become popular.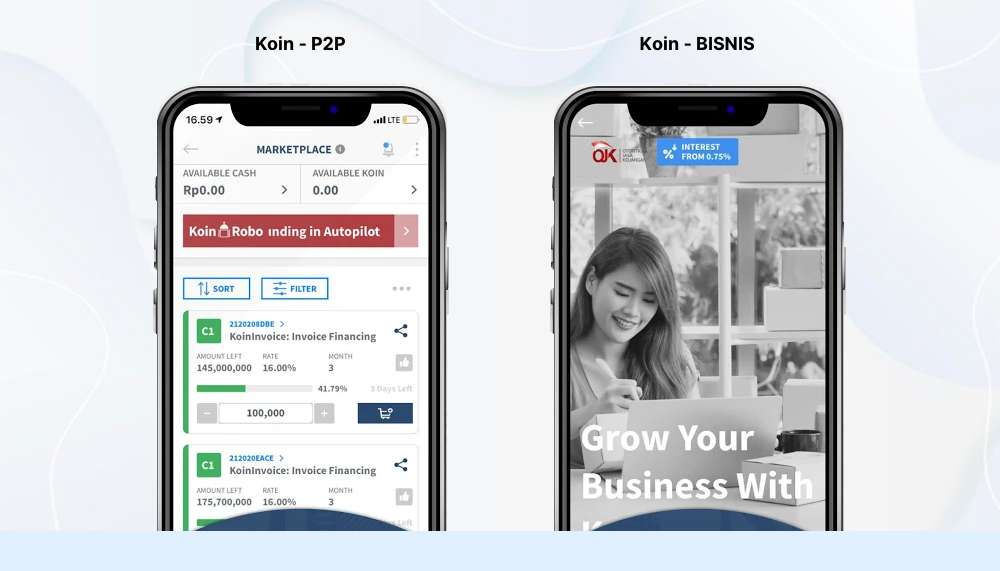 KoinWorks – cash business loan credit platform
The Rise in QR Code Payments
Alipay and Tencent kickstarted QR code-based payment systems, making mobile payment the most popular payment method in China. Presently, QR code payments have reached Africa, and other countries in the Asia Pacific are rolling out national QR code standards for broad adoption. In the present times, social distancing and personal hygiene have become essential aspects of our lives. In this situation, QR code-based payment systems provided a safe and utterly contactless method for sending and receiving money, which was a great enabler for small businesses in most parts of Asia. During the lockdown restrictions in 2020, India's 12 lakh robust Kirana retail system drove the cashless revolution in the country. Many shifted to digital payment systems to meet the needs of their customers in a safe and contactless manner. Paytm went a step ahead to launch Paytm SoundBox, a voice-activated POS (point-of-sale) machine for small merchants. Shaped like a small speaker, the SoundBox supported multiple payment methods.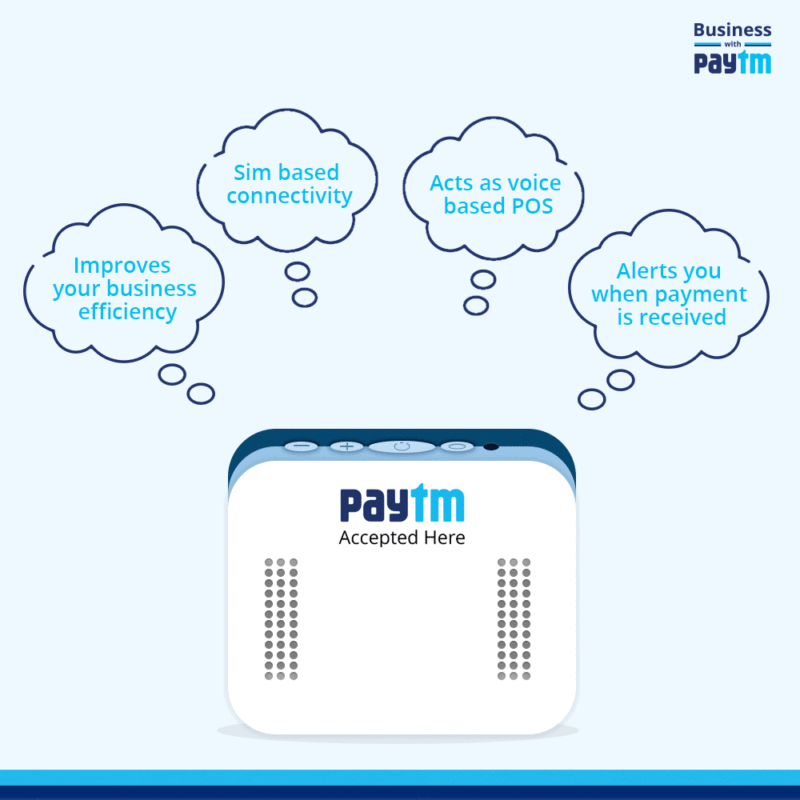 Use of AI/ML for Personalized Service Offerings
Personalization is the solution to building trust and loyalty for any organization. This is one of the main reasons behind the growing popularity of AI in banking and other FinTech solutions. ML algorithms can help analyze customers' information and predict the services that would be the most appreciated by them. For instance, Coverfox uses AI-based insights to enable users to compare and choose from a range of insurance plans from various companies.
Paytm, on the other hand, uses an AI-based routing engine to achieve better payment success rates.
"Our partnered merchants spend massively on customer acquisition and retention. The last thing they want is losing a customer due to payment failure. We are excited to introduce an AI-based routing engine that addresses this problem by optimising the payment workflows and routing the transaction to best-performing payment aggregator in real time. Further, this will help online merchants reduce development effort to enable various PG providers and achieve faster time to market." – Puneet Jain, Vice President – Paytm Payment Gateway 
The Super App Revolution
Super Apps, the "One app to do it all" concept that became popular in China has now become a global phenomenon.
Paytm, India's largest mobile payments and e-commerce platform can be safely called India's first Super App. It allows users to do multiple things like transfer money, buy gold, book tickets, and even make hotel reservations. Presently, Paytm has over 150 million+ monthly active users and the highest market share in offline merchant payments with 15% month-on-month growth. Paytm has also invested heavily in its wealth management and investment portfolio.
As rightly quoted by Terry Angelos, SVP, Global Head of FinTech at Visa
''There are many lessons to be learned from emerging markets for the U.S. FinTechs, but perhaps the most important trend we're seeing and could learn from today is the Fintech super app.''
Lessons from the Asian Fintech Landscape
Here are some key lessons gleaned from the Asian FinTech majors and disrupters that could help you build the next fintech unicorn.
Look Beyond Your Horizons
Ping An, a well-known Chinese FinTech, started as a state-owned insurance company. Today, customers can keep their cash with Ping An's bank or invest it through Lufax, its wealth-advisory arm. They can also sign up for education services or buy a car and then finance the payments through its consumer credit unit. Lufax also uses a facial recognition tool for account opening, like many other fintech companies in China that are leveraging the power of AI/ML to make digital banking more secure.
Tencent is yet another interesting example in this category. Tencent's core business is not financial services but social networking channeled through its social messaging platform – WeChat. Using WeChat, Tencent offers users a wide variety of services, such as online shopping, booking taxis, and ordering meals. By integrating these services and designing powerful experiences centered on consumers' everyday needs, WeChat has gained relevance in users' daily lives and has almost become indispensable for most Chinese people.
 

Create a Frictionless Customer Experience
The rise of technology in financial services has thankfully dispensed the need to wait at physical branches to carry out simple monetary transactions. Modern customers are increasingly looking for personalized solutions to manage their money and other aspects of life. For the same reason, payment apps have become exceptionally popular, thanks to the simple and easily navigable UX/UI.
For instance, Piggipo, a Thailand-based app for managing multiple credit cards via one interface, securely monitors spending and helps with scheduling payments, saving money and time. Besides convenience, Piggipo enables users to see their credit card statement in real-time, set spending limits, and view each card's due date.
Focus on Creating Engagement
WeChat Pay is one of the best-known fintech disruptors from China. At the time of its launch, Tencent used an exciting gamification feature known as digital red envelopes to increase engagement and retention. These red envelopes could be filled with virtual cash or games and sent by users to other groups. The users in a group would then compete against each other to win the red envelope, making the platform highly engaging and adding to its popularity.
 Here's another example from Ant Financial that launched Ant Forest to reward customers using AliPay to pay their bills or perform activities to lower their carbon footprint, such as using public transportation.
Engagement is not just limited to customers. The best solutions come from hiring the best talent in your team. To achieve this, Gojek made a conscious effort to make working in the company an attractive proposition. They encouraged content on platforms like Medium, of their designers and engineers writing about how they solved several consumer problems. By highlighting their employees' achievements, the company gave an insight into its productive work culture that acted as a hook for attracting more talent.
 Increased Focus on Customer-Centricity
Asia is home to a few of the world's biggest Fintech unicorns, and the venture capitals keep flowing in. Conducive market conditions, including a large number of tech-savvy audiences, along with the disadvantages of the traditional banking model have cumulatively meant that the consumers have been targeted at just the right time. For example, half the population of Indonesia is under 30, and the smartphone penetration crossed 50% very recently. This means consumers are waiting to avail themselves of services through their smartphones and the internet.
Additionally, many of these companies have spent heavily on loyalty and user retention, whether it is through point-based reward systems (Cred), offering discounts and coupons (Gojek), or earning positive equity through various campaigns aimed at genuinely helping people in their times of need (KoinWorks). For instance, KoinWorks launched the KoinWorks Cares program to educate users about safe investment options during the pandemic. They also started a massive donation campaign providing a sizable insurance cover for free to all the donors and used the collected funds to purchase test kits for Indonesian citizens.
In Asia, the appraisal of loan applications, approval, and disbursement have all become simplified. There is no dearth of digital payment options, with giants like Amazon and Google recognizing the potential market for payment in India. Meanwhile, China already boasts three of the highest-grossing digital payments companies in the world. This has also created opportunities in Asia for venture capitalists to fund start-ups that provide FinTech services – something that the US needs to work on. Although the USA has more FinTech startups (5,799) than Asia (2,849), the FinTech deal counts the difference between the two, at the end of 2019 Q3, was 152 (Asia) as opposed to 156 (US).
Uncanny Partnerships Lead to Big Rewards
No business is an island, and cross-industry partnerships could help in optimizing customer experiences across the board. The data interoperability agreement between JD Finance and Tencent is an example. JD uses data from WeChat's messaging platform to make product recommendations to customers and helps vendors with their products.
The EY Global FinTech Adoption Index 2019 also points to the rise of non-financial services companies such as retailers, technology platforms, and automakers developing their technology-enabled financial services offerings. These organizations have built upon existing relationships with customers to offer holistic propositions accompanied by complementary services, such as insurance and lending that were once the exclusive purview of financial providers, says the report.
Leveraging Emerging Tech to Drive Better Customer Experiences
While the use of AI has become commonplace for Asian FinTech players, many are now dabbling into newer tech like blockchain to disrupt the financial services industry further. While there are only a few examples of companies presently using blockchain in their product or service offerings, technology's decentralized nature will be a significant game-changer regarding security and speed for fintech companies.
Galileo Platforms, a technology platform company serving the insurance sector in Hong Kong, uses blockchain technology to connect distributors and insurers, enabling them to process real-time transactions. Mai Capital specializes in blockchain and cryptocurrency investments. Their flagship product is the Blockchain Opportunity Fund, a multi-strategy hedge fund deploying quantitative trading and arbitrage strategies.
In Conclusion
The world of financial services has undergone tremendous developments in the past few years. However, a lot of these changes are not attributable to bankers. Instead, people in business, entrepreneurs, and engineers have been chiefly responsible for the FinTech revolution in Asia and beyond. Instead of waiting for the traditional banking industry to evolve, these people took it upon themselves to address customer needs by involving key players.
 Another factor responsible for the growth of FinTech in Asia is the constant evolution and rapid digital transformation. Take the example of China's Ant Financial: In 2019, the company had a reported valuation of around USD 150 Billion. That's almost equal to the valuation of Goldman Sachs (USD 79.46 Billion) and Morgan Stanley (USD 79.05 Billion) combined. This was possible after the company shifted from a sole payment provider to an all-around financial services provider in a year. They were able to encompass the needs of the market and predict the upcoming trends well in advance. This ensured they could become a global force by providing convenient finance options to the majority unbanked population in both China and Asia as a whole.
 Even if we look further than FinTech, there's hardly any industry that can resist digital transformation at this time. Whether it is building efficiencies in product design, employee and customer experiences, or building more transparency into the supply chain – upgrading your existing technology stack is the most viable solution to meet your organizational goals. 
 Furthermore, the pandemic has fuelled the requirement for remote experiences and touchless transactions. As a result, enterprises are increasingly investing in cloud management platforms, digital payment solutions, and employee experience management tools to build more productivity into their day-to-day work.