$cat_id = get_cat_ID ( 'Openings' ); echo $cat_id ?>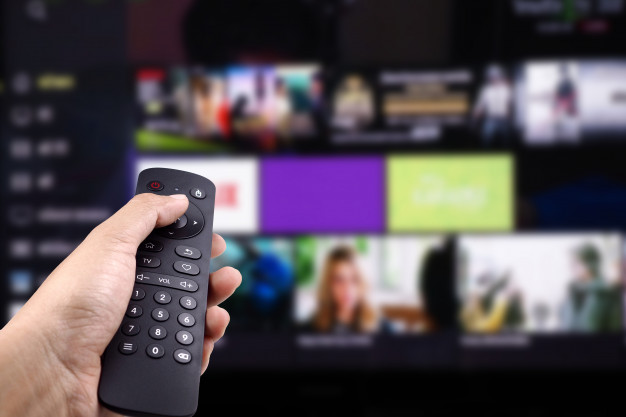 The script of the media and entertainment sector is getting re-written, as the content consumption patterns of consumers see a tectonic shift in a post COVID world. While the gradual move of consumers towards OTT mediums was already underway, the lockdowns, need for social distancing, dearth of other entertainment avenues accelerated this momentum.
The average time spent on subscription OTT and Video-on-Demand content in the US alone has risen by 23% from last year.
As viewership skews towards OTT, more and more media and entertainment players are launching their OTT platforms. According to a recent Research Dive report, many digital media and broadcast providers have stepped up their efforts to build new channels for consumers to access different types of content. We recently partnered with the leading infotainment brand Discovery, to launch their OTT platform Discovery+ for the Indian market. The app received close to 3 million downloads within just 4 months of its launch.
With existing OTT players stepping-up their game with richer content, personalized experience, and more, the new entrants have stiff competition ahead. In this article, we will outline the factors that will help enterprises build a successful OTT platform.
Key factors to consider while creating a successful OTT platform
The journey of any digital product development starts from understanding the users' needs and pain points, ideating on a solution that will address these needs, and finally developing a user and business-centric product.
In this article, we will outline the journey of creating an OTT platform in two phases: (a) Research & prototyping and (b) Execution & implementation.
Getting started – Competitor Research, User Research & Prototyping
At Robosoft, we use the principles of Design Thinking to create user-centric experiences – which start from empathizing with and understanding the users. In that context, user research and competition research become critical aspects to understand the business and customer requirements.
1. Competitor research
With the deluge of OTT platforms, it becomes important to understand the competitive landscape. This will not only help in outlining features that already exist and work but will also help in avoiding the shortfalls of other platforms. Knowing the competition is also critical to offer something better and unique and gain a competitive advantage.
For instance: in OTT platforms – 'Add to Watchlist' or 'Like' is a common feature. However, just trying to replicate the same model is insufficient. In order to create the differentiator, we need to delve deeper into the world of 'favoriting' and what makes the user want to add a particular content to a list
In this instance, some of the key aspects we need to understand about what is already being offered can be:
The value of a watchlist and how it works
UX flows – how to keep the viewer moving forward while making it quick and easy
How to help viewers feel smart and put their mind at ease
How to improve the disadvantages & limitations.
An understanding of such factors will help in creating a differentiation in UX, even while offering the same features.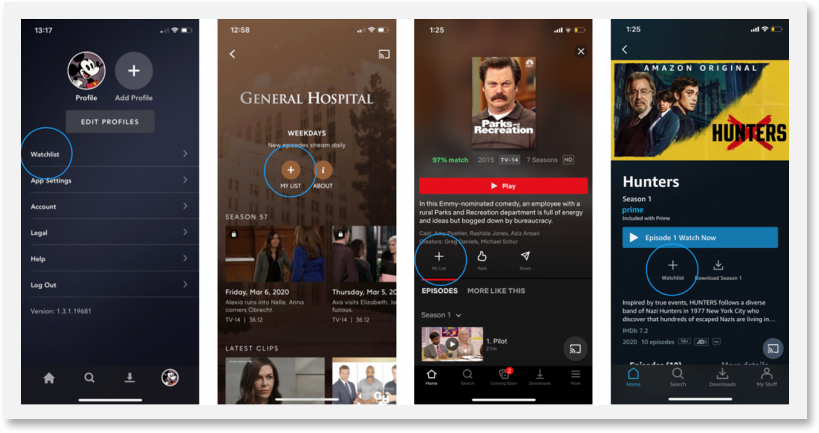 We kept such in mind when we built the Discovery+ app, 'Continue Watching, Favorites & Watch Later' features were added. Once the user likes or favorites something, they get a notification for similar content or new episodes and populates the home screen basis the user's likes/favorites.
2. User research & prototyping
To design user-centric experiences, understanding users is critical. One of the most important stages of user research is creating Empathy Maps that enables design and development teams to chart out users' motivation and pain points. In the context of OTT platforms, user research can help to derive the below expectations of users:
Expectations from an OTT platform: as a user
see value in what is offered before making a decision.
keep moving forward while watching content; it can be shifting from one episode to another or an alternate movie or series after a season.
seamlessly navigate through the platform or complete their journeys (e.g. from logging in to paying).
feel self-reliant or empowered and have their minds at ease while using the platform.
Prototyping
Once both competitive and user research is done, the findings can help in creating a high, medium, or low fidelity prototype of the proposed solution. Prototyping is the stage where a representative model is built to validate its viability and experience. It can help in testing various features and get quick feedback from users and iterating the solution accordingly. Keeping the final outcome in mind is the most important aspect of this stage.
For example: while testing a new live racing experience for GCN's (Global Cycling Network) VoD app, our team had the below goals in mind and created flows to evaluate them accordingly:
Goals for user research
Identify any aspects that might cause the user to abandon the viewing experience.
Understand which aspects provide value and which do not.
Gauge how the sports enthusiasts feel about such a feature.
Explore how easy it is to navigate across the journey.
Understand the sports enthusiasts mindset and expectations to subscribe for such a feature.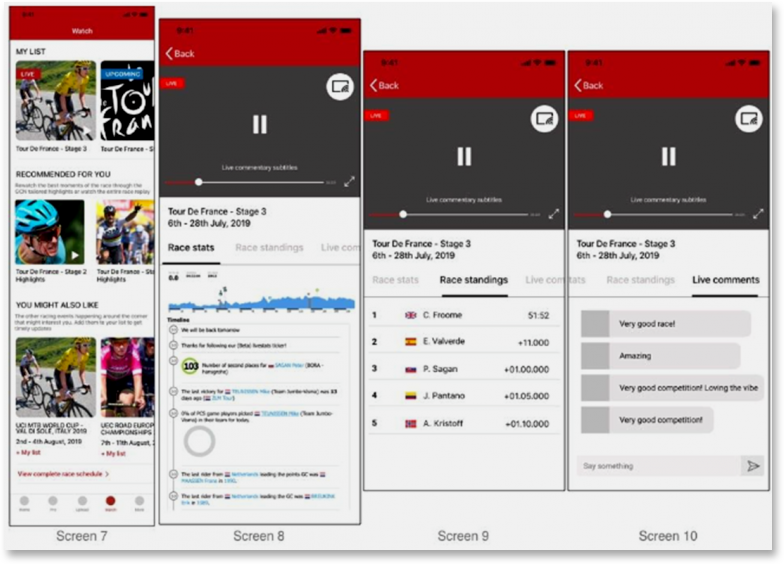 The feedback ranged from excitement for the feature to quick suggestions on how we can improve the prototype. This helped us to build faster and build something that the cyclists and cycling enthusiasts will expect from the platform.
Execution and implementation
1. UX of content
With the proliferation of content on the OTT platforms, the challenge for OTT players is to ensure an easy experience. The faster and easily users can get to the content they like, the more likely they are to stay on. Some of the factors that help in this are:
A clear segregation of the content types: since content is key on OTT platforms, the experience to discover and view the content has to be delightful and seamless. Clear segregation of content types helps in this aspect.
Different treatment of content categories: live content and VoD content (VOD – Shows, Movies, or clips).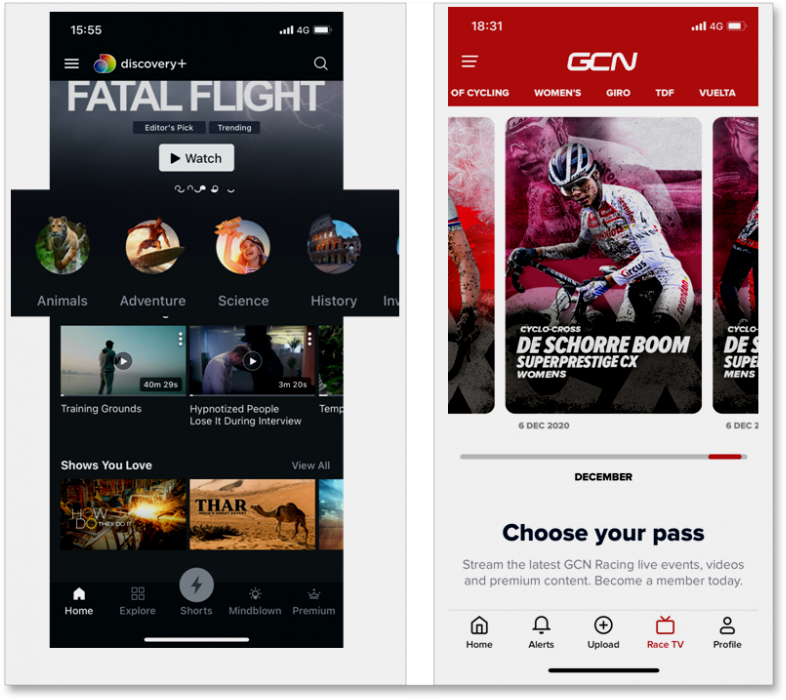 Easing the content discovery journey by defining clear navigation to browse content and finding what to watch and creating clear sections for premium, short-form content.
Clear categorization by language, type of content (Movies, TV Shows, genres, audience segments).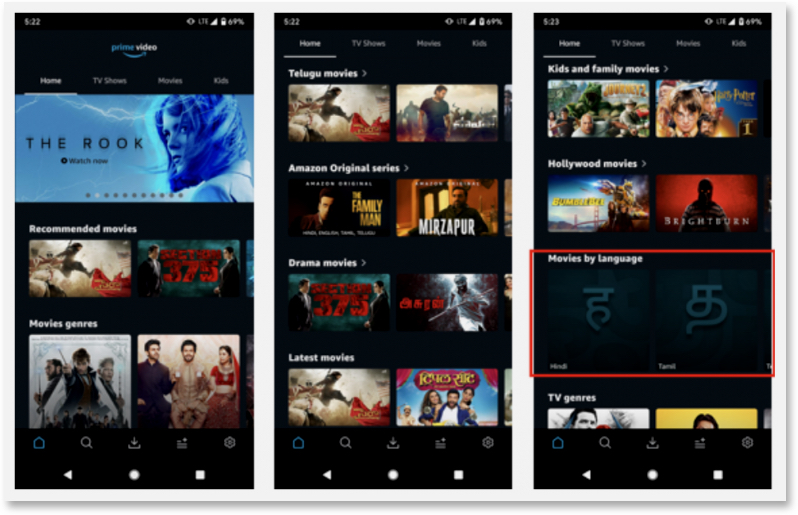 2. Design System
As designs evolve, OTT players will need to think about building thoughtful design systems. A well-defined design system can help create well-designed user-centric digital products. While colors and typography play an important role, how the interfaces are built help to tell the whole story. This is where the Atomic Design system comes into play.
In an Atomic Design, interfaces are made up of smaller components. This means the entire interface can be broken down into fundamental building blocks and built up from there.
For example: for Discovery+, we created the design from scratch using the Atomic Design system to build a unified and consistent design that is scalable.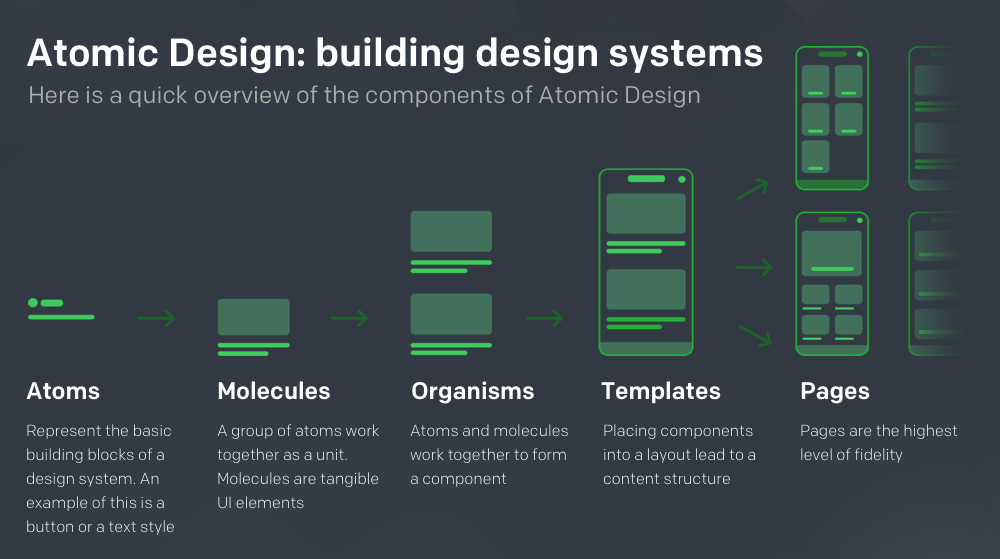 3. Personalized User Experience
In the digital era, users expect a personalized experience from all their digital interactions. Here are a few ways in which OTT players get their personalization game right:
AI-powered recommendation engine
Building a robust recommendation engine is the key aspect of creating a personalized user experience. More than 80 percent of the TV shows people watch on Netflix are discovered through the platform's recommendation system. Netflix uses machine learning and algorithms to help go beyond viewers' preconceived notions and find shows that might not have been their first choice, but they will like. The data that Netflix feeds into its algorithms can be broken down into two types – implicit and explicit.
Examples of 'explicit data' will be giving a thumbs up for a show. 'Implicit data' is behavioral data; for instance, if a viewer binged on a show and completed watching it in two nights, the engine understands that behaviourally. The majority of useful data is implicit.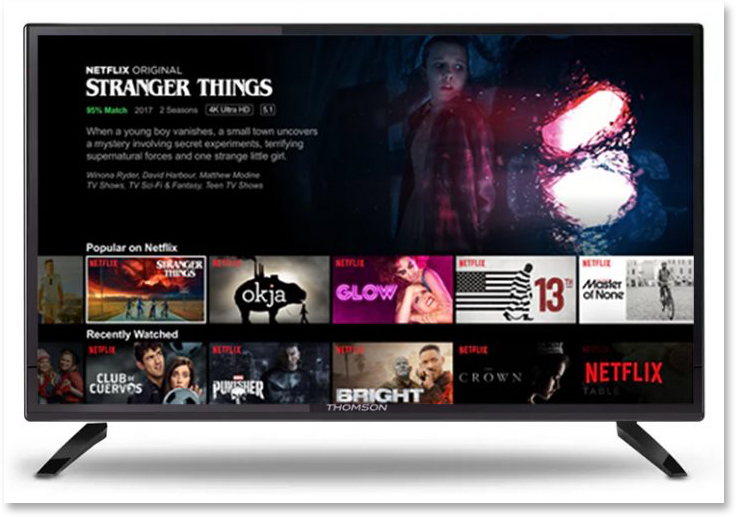 Image source
Personalized upsell and retention packages
Today's subscribers want services that are personalized at every stage of the experience from sign-up to discovery, viewing, and renewals. Thus, personalization should permeate beyond content and include the entire user journey on the app. Today a user is constantly toggling between multiple devices while accessing the platform. Developers will need to take into account data from these sources to notify the user about the upsell and the renewal offers. That also includes giving the user the power to make choices.
Device management is another aspect of creating a personalized experience. Allowing users to choose multiple devices, streaming quality options, renewal options tailored to their choices, etc. can help in elevating user experience and ensure retention.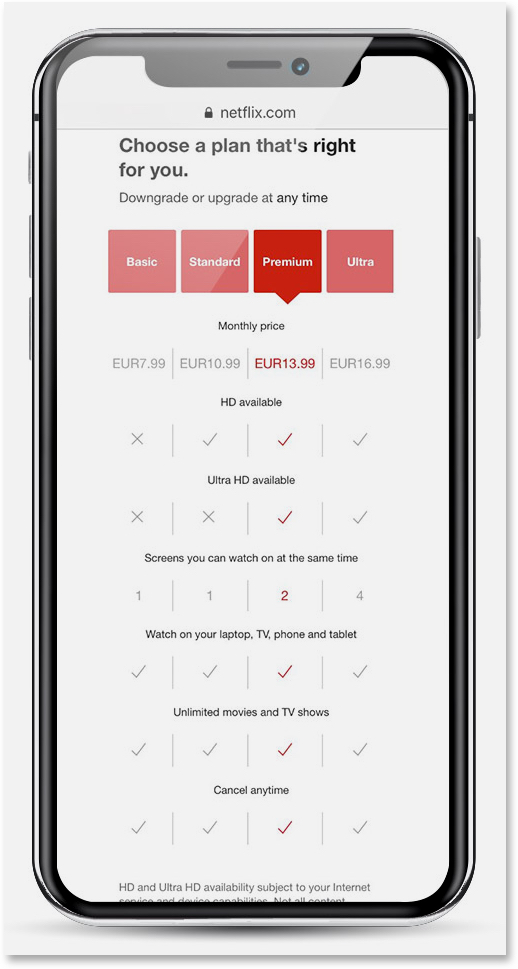 Image source
4. Elevating user experience through easy navigation
Even if an OTT platform has an awesome content library, if users find it difficult to navigate through it they will abandon the app. According to a research, 80% percent of users uninstall an app due to a bad user experience. Here are a few factors that lead to a great user experience:
Easy onboarding and simplifying the journey
It is critical to make the onboarding process quick and easy. In that context, app owners should only ask for essential personal details and permissions and stick to the key features and UI elements that are absolutely necessary.
Tech-savvy users might not want to be hand-held through the onboarding process. In that context, giving users the option to skip becomes a critical aspect. In fact, music video streaming app Vevo found that adding a skip option to their onboarding flow increased logins by nearly 10%.
Preview app content
Another way to speed up the process and make the onboarding process quick and interesting is to allow users to experience the app before asking them to sign up or taking them on a product tour. Hotstar previews popular content and lists membership benefits on the very first screen — and they feature a prominent free trial button. Going one step ahead – Netflix now lets users turn off autoplay previews. That means videos and movies won't begin to play trailers or video clips as they are looking for something to watch. Users can turn it off on every device at once.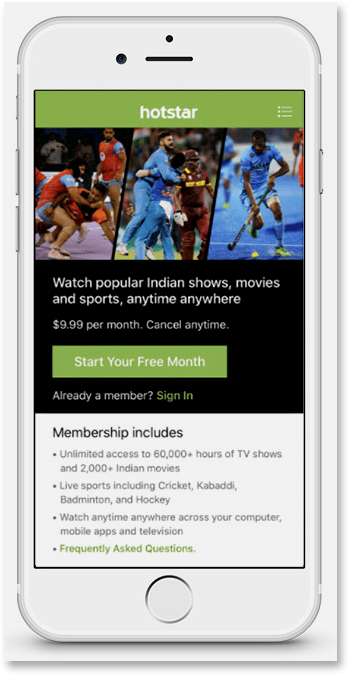 Image source
5. Intuitive UI and simplified viewing experience
Intuitive UI simplifies every aspect of the process. In the case of OTT platforms, it is important to not just simplify the process of discovering content but also watching. Some key features to get that right are:
Giving the flexibility to switch on-and-off the subtitles option.
Information about the quality of video and data consumption.
Option to resume from where the user left off.
Quick and easy buttons for start, stop, rewind, fast forward.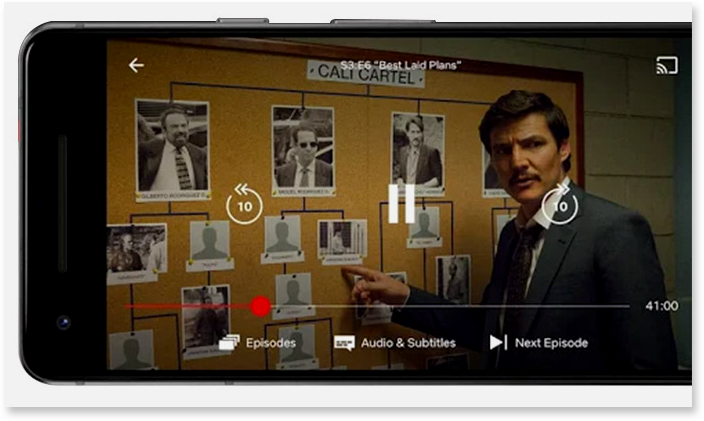 Image source
6. Building a multi-experience for users
Today viewers are consuming content on multiple devices. Seamless delivery of content on multiple devices is no longer an option for OTT players, it is mandatory.
While building the Discovery+ platform, the goal was to design and deliver a consistent experience across devices, regardless of where the user starts, continues, and ends the journey.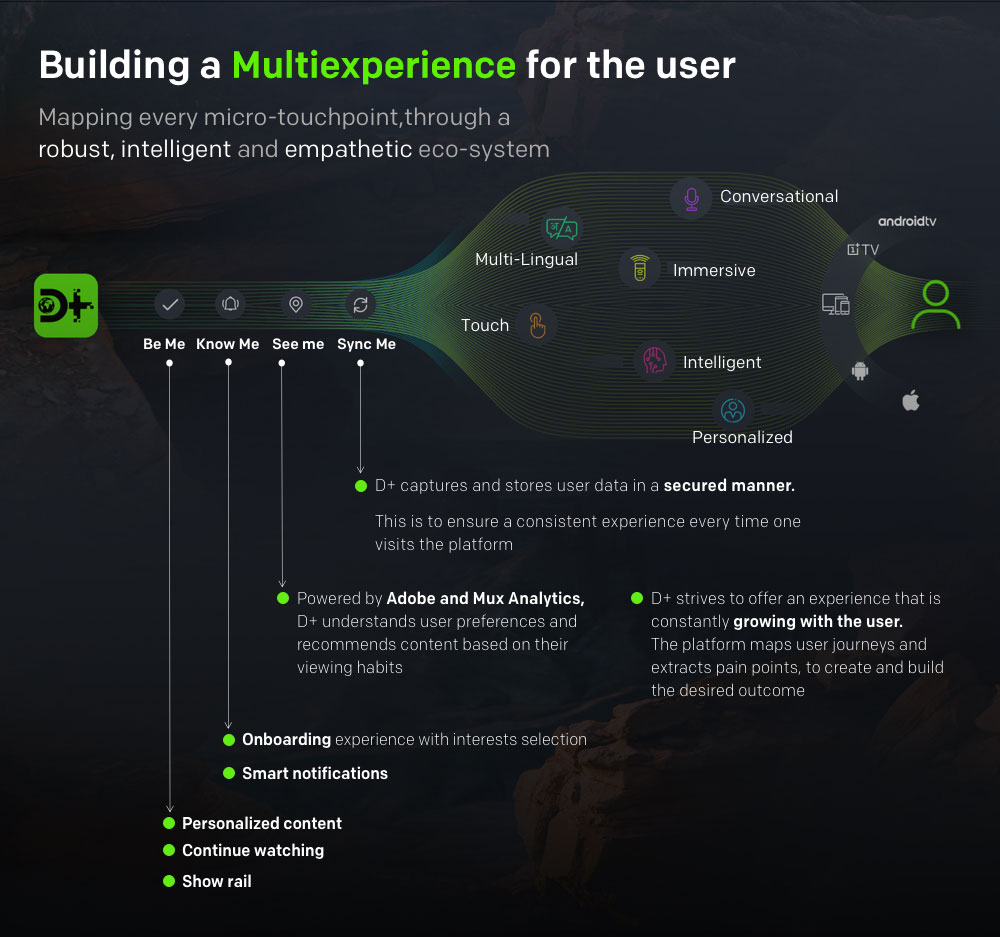 Casting to a larger screen is another opportunity that can enhance user experience and help in driving the value for viewers. The Discovery+ app has the casting feature which is an easy way of connecting web, tablet, and mobile to a TV. The feature allows users to enjoy a big-screen experience with family and friends.
Another important aspect of adding value to users' on-the-go viewing experience is by giving control of watching content at their convenience without the limitation of internet speed. In that case, the option for downloading the video for watching later enables the user to engage with the app and the content they like whenever they want.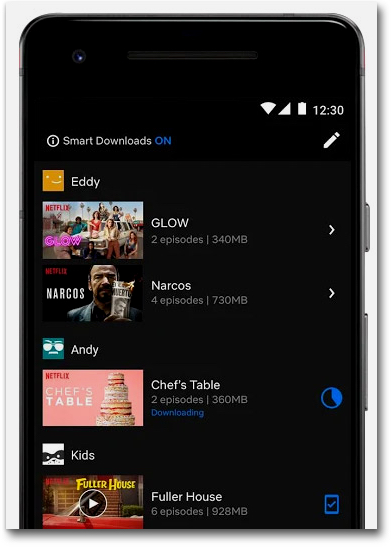 Image source
7. Subscription models
A subscription model provides predictable and recurring revenue for a long-term engaged user base. Subscription strategies allow OTT platforms for price diversification, accommodating a broader, diversified income group of users over a fixed 'one-price-for-all' model. However, it is critical to choose a subscription model that fits the requirements of the viewers. For instance, most broadcast players getting into OTT have a yearly and monthly plan with free trials or free access to regular content. On the other hand, established players like Netflix will have subscription models that are only yearly or monthly.
On Discovery+ the subscription model that was built-in was 'free unlimited access to regular content'. However, to view premium content, an additional fee is charged. On Global Cycling Network, users can buy a monthly or yearly race pass to get unlimited access to the best cycling content.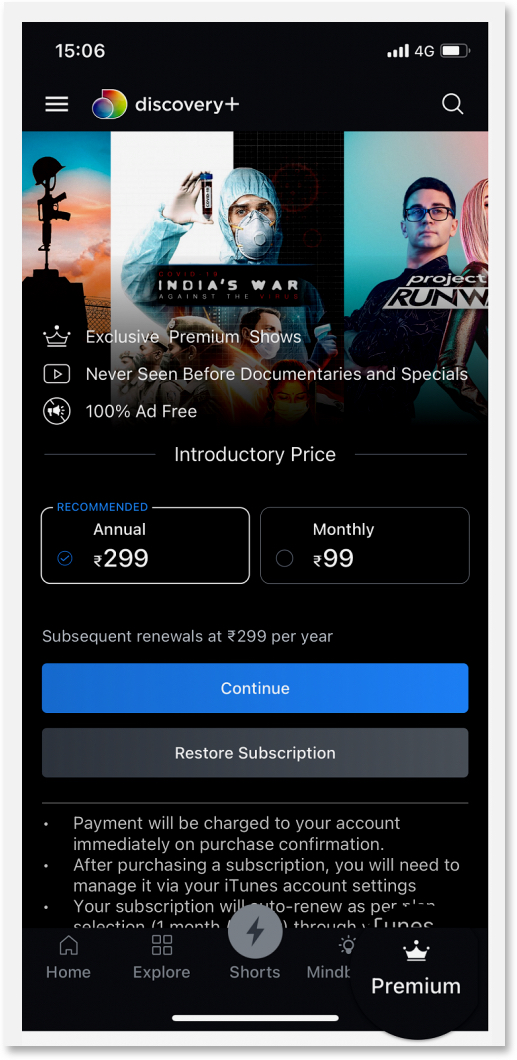 8. Easy Payment gateway integration
With a plethora of payment options available, making this step easy is important. Major OTT apps accept payments through credit or debit cards, digital wallets, and real-time payment systems where available. Further, these platforms bill users every month on the same day making the payment cycle easy.
9. Push notifications
Push notifications are an essential part of the user experience and can ensure continuous engagement with viewers. However, badly done push notifications can also lead to users abandoning the app. According to a survey, 71% of all app uninstalls are triggered by a push notification. Here are a few factors to get push notifications right:
Make personalized and relevant to the user.
Sending notifications in the engagement windows and at the local time zone of the user.
Send actionable notifications to drive engagement.
Don't send too many notifications in a short duration.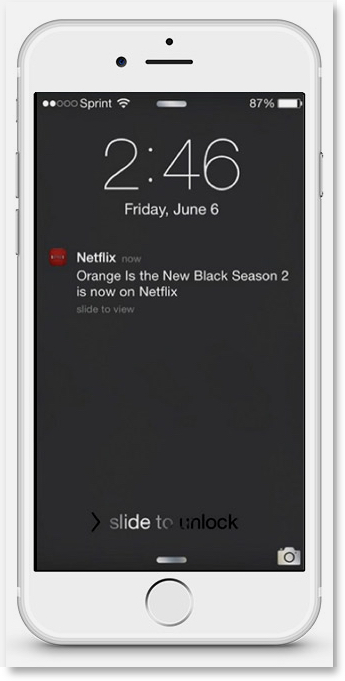 Image source
In conclusion:
As OTT becomes increasingly popular, more and more entertainment and media firms will develop their own OTT platforms to engage with the viewers. While the variety and quality of the content will be important to acquire new viewers, UI/UX will play a decisive role in retaining them. In the future with newer technologies, we will see interesting innovations in the OTT sector, but a simple and delightful user experience will remain the most important factor that will define the success of any OTT platform.